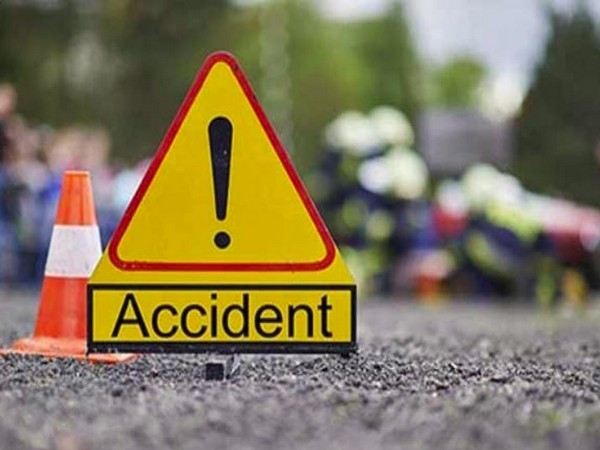 LM NEWS 24
LM NEWS 24
Pak: 13 Dead, 32 Injured On Islamabad-Lahore Highway
A total of 13 people were killed and 32 others injured in a deadly bus accident on Islamabad-Lahore Highway on Saturday, Khaama Press reported.
The bus veered off the Islamabad-Lahore Motorway into the opposite lane and overturned near Kallar Kahar.
A total of 13 people died in the horrific accident, out of which five had died on the spot and were yet to be identified. Meanwhile, 32 people suffered injuries and were taken to Kallar Kahar Hospital for further treatment.
The Khaama Press News Agency is the largest online news service for Afghanistan, established in October 2010 in Kabul, Afghanistan.
After the deadly bus accident, a criminal complaint has been filed against the bus driver and its owner, among others.
Motorway police officials filed a First Information Report (FIR) at the Kallar Kahar Police Station.
They held the bus driver, bus owner, manager of the bus company and the motor vehicle examiner, responsible for the accident, as per Khaama Press.
According to the reports, the bus was not running in a fit condition when it left Rawalpindi station. However, the transport company said the bus was in decent condition for a safe trip.
Apart from the complaint and the vehicle's fault, the driver was also to be held responsible for the accident as he over-run the bus and lost control of his vehicle.
This incident serves as a sombre reminder of a previous tragedy that occurred in February when a bus plunged into a ravine after colliding with two cars and a truck near Kallar Kahar. That unfortunate event claimed the lives of 14 members of a wedding party, reported Daily Pakistan.
Furthermore, Pakistan's Prime Minister Shehbaz Sharif said on Twitter that he was 'deeply grieved by the loss of lived' in the accident and sent his sympathies and prayers to the bereaved families.
Following the accident, Pakistan's Prime Minister Shehbaz Sharif on Twitter said he was "deeply grieved by the loss of lives" in the accident and sent his sympathies and prayers to the bereaved families. (ANI)
Read More: lokmarg.com