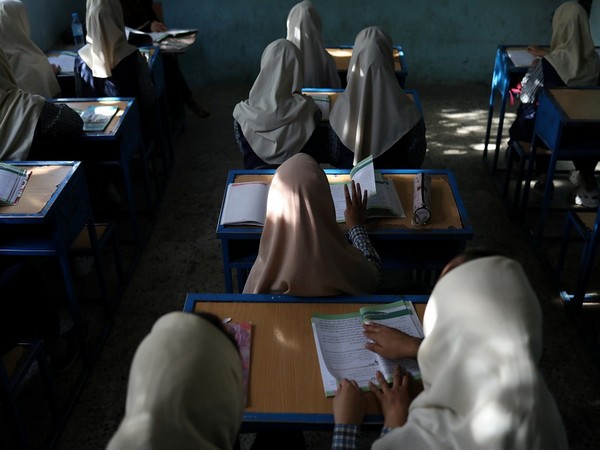 LM NEWS 24
LM NEWS 24
Pak Decision To Make Hijab Compulsory For Female Students, Teachers In PoK Showcases Misplaced Priorities
The government's decision to make hijab a compulsory part of the uniform for female students and teachers in Pakistan-occupied Kashmir showcases misplaced priorities in Pakistan, where the ground situation belies official figures on literacy, Just Earth News reported.
The PoK's education department's order on March 6 specifically targets co-education schools where girls and women teachers in rural areas are merged with the boys schools since their numbers and school infrastructure do not match the requirements. The decision applies to all female students and teachers.
Deevan Ali Khan Chughtai, the PoK's Minister for elementary and secondary education, said, "We have done it exactly in observance of the injunctions of God and His Messenger (peace be upon him) […] The women have been ordained to wear veils and men have been ordained to lower their gaze," Just Earth News reported citing Dawn report.
Chutgai further said that hijab should be enforced in universities but since the students in varsities are "mature enough" in comparison to the adolescent schools students. So, the decision has been enforced in high schools and high literacy, as per the news report.
Officially, PoK has 92 per cent literacy among boys and 90 per cent among girls and the Gilgit Baltistan region supposedly tops it, as per the Just Earth News report. However, on the ground, it demonstrates the overall neglect and paucity of infrastructure that school education suffers in Pakistan, where girls are in worse situation in comparison to boys.
"Too many children are being deprived of a chance in life," Just Earth News cited Pakistan Today report of October 2. Abdul Rahman Shahbeer in the report said that has the world's second-highest number of out-of-school children, which stands at 22.8 million children between the age of 5-16. The statistics represent 44 per cent of children not attending schools which implies that there are two kinds of out-of-school children.
Abdul Rahman Shahbeer noted that Pakistan is the fifth most populous country in the world and third most populous nation in Asia. However, Pakistan also recognized itself as a developing state on the map of the world.
Abdul Rahman Shahbeer said that Pakistan has been lying backwards in each development sector, including education system, health factor, industrial reforms, low economy and high poverty throughout the country. Shabeer said that there is a huge number of out-of-school children in Pakistan yet, however, Pakistani government expresses no concern over the alarming issue.
Last week, the Pakistan Tehreek-e-Insaf (PTI)-led government made Hijab mandatory for female students and teachers at co-educational institutions in Pakistan-occupied Kashmir. A notification to this effect has been issued by the PoK government in this regard, Samaa reported. Action will be taken against the head of the institution over the violation of the orders, as per the Samaa news report. (ANI)
Read More Article: http://13.232.95.176/