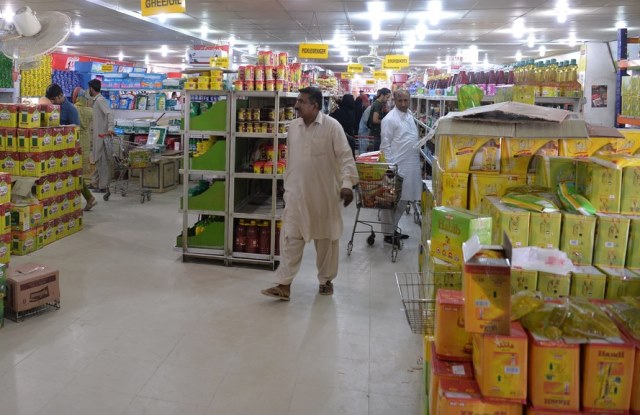 LM NEWS 24
LM NEWS 24
Pak Govt Raises Prices Of Flour, Ghee, Sugar In Utility Stores
The Pakistan government has increased the prices of wheat flour, sugar, and ghee by 25 to 62 percent for sale through the Utility Stores Corporation (USC) with immediate effect to reduce the impact of untargeted subsidies, reported The Dawn.
The Dawn report said, "The beneficiaries of the Benazir Income Support Programme (BISP) would be exempt from the price increase, while the limit for subsidized purchases from the USC has also been curtailed."
The USC notified the new rates on Saturday, New Year's Eve after the country's federal cabinet approved Finance Minister Ishaq Dar's recommendation to clear a hybrid model of subsidies involving targeted and untargeted elements of the prime minister's relief package.
The price of sugar under the new rates has increased to Rs89 per kg from Rs70 per kg, an increase of 27 percent. The price of ghee has increased to Rs375 per kg from Rs75 per kg. The Wheat flour price has increased to Rs64.8 per kg from Rs40 per kg, a 62 percent increase.
Special, targeted subsidies will, however, be available to the poor populations registered in the BISP's scorecard and below PMT-32 (Proxy Means Test to describe people below the poverty line), the USC said.
They would get wheat flour at Rs400 per 10 kg bag, ghee at Rs300 per kg, and sugar at Rs70 per kg. A discount of Rs15-20 per kg on pulses and rice will be available to them.
"However, their monthly purchasing limits have been capped to avoid the misuse of subsidies. Therefore, BISP beneficiaries under PMT-32 would be allowed to purchase a maximum of 40kg of wheat flour, 5kg of sugar, and 5kg of ghee per month," reported The Dawn.
The Dawn report said: "All other USC customers would now be provided wheat flour at Rs648 per 10kg bag, and ghee and sugar at Rs375 and Rs89 per kg, respectively."
There will be a limit on the monthly purchase of these customers. They would not be allowed to avail more than 20kg of flour and Rs3kg each for sugar and ghee per month.
Earlier, they were eligible for 40kg of flour and 5 kg each of ghee and sugar.
The people of this category were earlier eligible for 40kg of flour and 5kg each for ghee and sugar.
The people of Khyber Pakhtunkhwa, according to the USC, will be provided wheat flour at Rs400 per 10kg bag through designated sales points and mobile utility stores.
USC customers before visiting the store will be required to secure their monthly purchase eligibility through an SMS on 5566. They will then be provided with a one-time password and national identity confirmation to avail of the subsidy. (ANI)
Read More: http://13.232.95.176