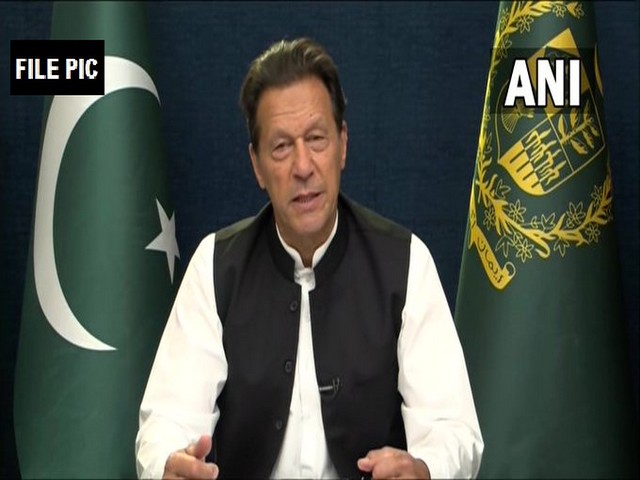 LM NEWS 24
LM NEWS 24
Pak: Non-Bailable Warrant For Imran, Fawad
The Election Commission of Pakistan (ECP) issued non-bailable arrest warrants on Tuesday for Pakistan Tehreek-e-Insaf (PTI) Chief Imran Khan and Ex-information Minister Fawad Chaudhry in a case pertaining to contempt of the electoral body and the Chief Election Commissioner (CEC), reported Dawn.
The arrest order was passed by a four-member ECP bench headed by member Nisar Durrani.
Last year, the ECP had initiated contempt proceedings against the PTI chief, Asad Umar and Fawad for allegedly using "intemperate" language against the CEC and the electoral watchdog. They also asked them to appear in person or through their counsels before the commission to further explain their role, according to Dawn.
Although, the PTI leaders did not appear before the ECP and instead challenged the ECP's notices and contempt proceedings in various high courts on the grounds that Section 10 of the Elections Act 2017 (statutory provision regarding the commission's power to punish for contempt) was against the Constitution.
According to the Election Act 2017, Section 10 titled "Power to punish for contempt" states that the "election commission may exercise the same power as the high court to punish any person for contempt of court and the Contempt of Court Ordinance, 2003 (V of 2003), or any other law pertaining to contempt of court shall have effect accordingly…"
The PTI leaders had also sought from the high courts a declaratory relief from the charges.
In January, the Supreme Court allowed the ECP to continue proceedings against PTI Chief Imran Khan, Fawad and Umar. However, the Supreme Court held that since the objections to ECP authority were raised by the respondents in the pending proceedings under Section 10, the same was required to be considered and decided by ECP before passing a final order, Dawn reported.
Later on June 21, The ECP decided to frame charges against all three of them.
Despite getting summoned, Imran, Fawad and Umar did not appear during today's hearing, reported Dawn.
While giving reasons, the assistant of Umar's counsel told ECP that Umar had another case to attend and a medical appointment, and later requested an exemption from personal appearance, as per Dawn.
However, the EC accepted his request and asked the lawyer to submit a formal plea for this matter.
Likewise, the assistant counsel for Fawad said that his client was in Lahore while his counsel, Faisal Chaudhry, was at the Islamabad High Court.
Adding to this, the ECP issued non-bailable arrest warrants for Fawad and Imran and adjourned the hearing until July 25. (ANI)
Read More: http://13.232.95.176/