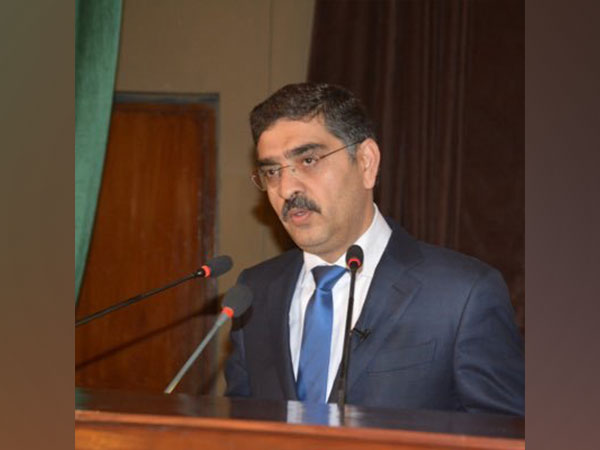 LM NEWS 24
LM NEWS 24
Pak: Senator Anwar-ul-Haq Kakar Becomes Caretaker PM
Senator Anwar-ul-Haq Kakar has been picked as caretaker Prime Minister, Geo News reported citing opposition leader Raja Riaz and the PM's office.
After much deliberation, finally, Pakistan decided that Senator Kakar, a lawmaker from Balochistan, would be the caretaker PM as their final round of consultation concluded on Saturday.
Speaking to the media after the meeting, Riaz said: "We decided that the interim prime minister would be from a smaller province".
This decision came after President Arif Alvi approved on Wednesday night's dissolved the National Assembly after Prime Minister Shehbaz Sharif forwarded a summary to him for dissolution of the lower house of the Parliament.
Before the meeting, President Alvi wrote a letter to the PM, reminding him and the opposition leader to suggest a "suitable person" for the interim premier by August 12 (Saturday), according to Geo News.
In a letter to both PM Shehbaz and Riaz, the president informed them that under Article 224A they are supposed to propose a name for interim prime minister within three days of the dissolution of the National Assembly.
As per the country's Constitution, if the prime minister and the NA opposition leader fail to agree on the name within three days, the matter goes to the parliamentary committee for the appointment of a caretaker PM.
As per the law, the premier and the opposition leader will send their respective preferences for the coveted post to the parliamentary delegation, as per Geo News.
The parliamentary committee will then have to finalise the name of the caretaker prime minister within three days.
However, if the committee also fails to reach a consensus on the name, then the Election Commission of Pakistan (ECP) will pick the caretaker prime minister within two days from the names proposed by the opposition and the government, Geo News reported. (ANI)
Read More: http://13.232.95.176/