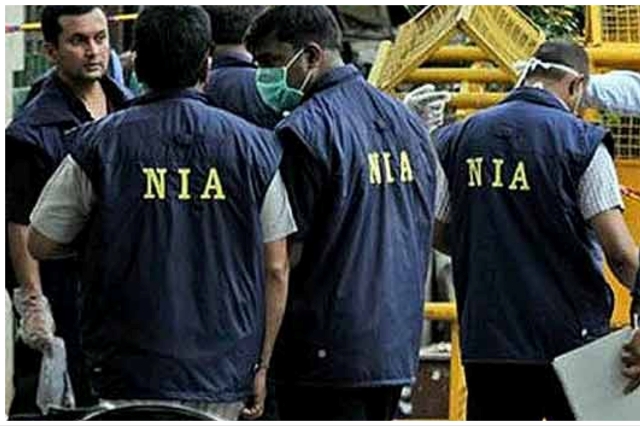 LM NEWS 24
LM NEWS 24
Pak-Sponsored Narco-Terror: NIA Attaches House Of Two Brothers In Punjab
The National Investigation Agency (NIA) has attached Punjab's Amritsar-based house of two brothers accused in a Pakistan-sponsored narco-terror case being probed by the agency since 2020, the agency said on Tuesday.
The residential property belongs to Bikramjit Singh alias Bikram Singh alias Vicky and Maninder Singh alias Mani. The property has been attached under section 25(1) of the Unlawful Activities (Prevention) Act 1967 after its designation as 'proceeds of terrorism', said the NIA.
The two brothers were earlier arrested by the NIA in the case, which relates to a conspiracy hatched by a narco terror module to smuggle large quantities of drugs into India from Pakistan.
"The drugs were being smuggled in the garb of rock salt imported from across the border. The sale proceeds of the smuggled drugs were being used to create movable and immovable properties in Punjab, besides being channelized to fund terrorists of Hizb-ul-Mujahideen in the Kashmir Valley," said the anti-terror agency.
The NIA had earlier also attached some land, measuring 60 Kanal 10 Marla, in the instant case. Six vehicles and Rs 6,35,000 in cash were also seized.
The agency, which registered the case on May 8, 2020, has filed four chargesheets (including three supplementary) against 13 accused under the relevant sections of the Unlawful Activities (Prevention) Act, Narcotics-Drug and Psychotropic Substances Act, and Indian Penal Code in the case. (ANI)
Read More: http://13.232.95.176/