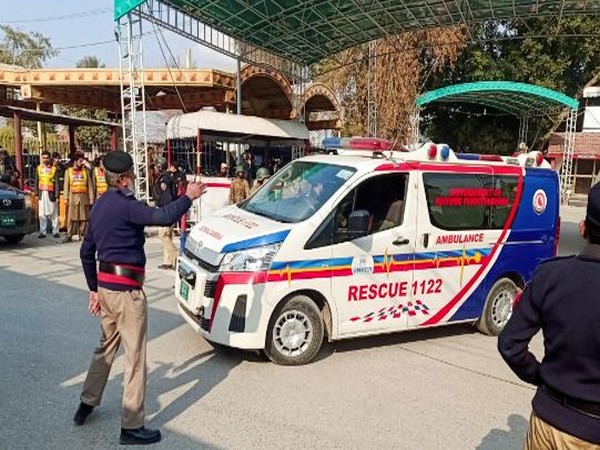 LM NEWS 24
LM NEWS 24
Pakistan: Death Toll In Police Lines Mosque Blast Rises To 100
The number of fatalities in a suicide bombing inside a mosque in Peshawar's Police Lines has gone up to 100, with over 110 people wounded, Geo News reported citing Radio Pakistan.
The explosion took place in the central hall of the mosque on Monday at around 1 pm after a suicide bomber blew himself up. A rescue operation is being carried out to pull out bodies from the debris of the mosque, Geo News reported citing an official.
The official further said that a search operation is being conducted. According to the official, about 17 bodies have been brought out of the rubble and one injured person.
According to security officials, the suicide attacker was present in the front row during the prayers when he blew himself up. The outlawed Tehreek-e-Taliban Pakistan (TTP) has claimed responsibility for the attack.
Speaking to Geo News, Capital City Police Officer (CCPO) Peshawar Mohammad Aijaz Khan said that the explosion appears to be a suicide attack and the head of the suspected bomber has also been found at the site.
"It is possible that the attacker was already present in the Police Lines before the blast and that he may have used an official vehicle [to enter]," Geo News quoted Mohammad Aijaz Khan as saying.
"About 1,500 to 2,000 police officers visit the Police Lines daily," he added.
Khyber Pakhtunkhwa Caretaker Chief Minister Muhammad Azam Khan announced a day of mourning in the province on Tuesday after the attack, according to a Geo News report. He said that the national flag will be at half-mast in the province.
Muhammad Azam Khan assured the aggrieved families that the provincial government will not leave them alone in the aftermath of the tragedy. Pakistan Prime Minister Shehbaz Sharif reached Peshawar where he was informed of all aspects of the bombing.
Sharif visited the injured in the Lady Reading Hospital in Peshawar, as per the Geo News report. Khyber Pakhtunkhwa Inspector General of Police Moazzam Jah Ansari said that "investigations are underway" about how the attack took place and how the terrorist entered the vicinity.
After returning from Peshawar, Pakistan PM Shehbaz Sharif tweeted, "Just returned from Peshawar. The sheer scale of the human tragedy is unimaginable. This is no less than an attack on Pakistan. The nation is overwhelmed by a deep sense of grief. I have no doubt terrorism is our foremost national security challenge."
In another tweet, he stated, "While the pain of the grieving families cannot be described in words, I express my heartfelt condolences & most sincere sympathies. My message to the perpetrators of today's despicable incident is that you can't underestimate the resolve of our people."
Earlier, an eyewitness said there were at least 120 people at the mosque when the explosion took place. He said that the injured mostly included police personnel. According to Geo News, the eyewitness further said, "It was a suicide blast because the bomber was inside the mosque's inner courtyard." (ANI)
Read more: http://13.232.95.176/