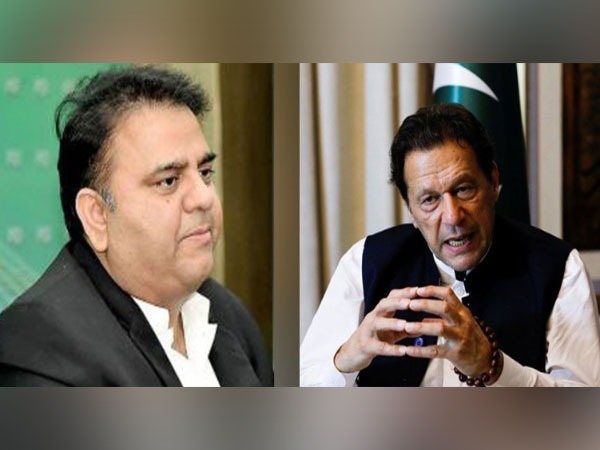 LM NEWS 24
LM NEWS 24
Pakistan EC Decides To Frame Charges Against Imran, Fawad
The Election Commission of Pakistan has taken the decision to frame charges against Pakistan Tehreek-e-Insaf (PTI) Chairman Imran Khan and other party leaders Asad Umar and Fawad Chaudhry in a contempt case, Pakistan-based Dawn reported. 
According to the ECP's cause list, the electoral body has fixed September 26 as the date for the case. According to the electoral watchdog's cause list, the charges that will be framed against former Pakistan Prime Minister Imran Khan and Fawad Chaudhry are for contempt of the ECP and the chief election commissioner, according to Dawn report.
Meanwhile, ECP will frame charges of contempt of the electoral watchdog against Asad Umar. The three leaders have been asked to appear in person. The case has witnessed twists and turns ever since its initiation last year by ECP against PTI chairman, then secretary general Asad Umar and senior vice president Fawad Chaudhry.
On the same day, Pakistan's electoral watchdog will resume hearing in a case pertaining to the confiscation of PTI's 'prohibited funding'. The case is fixed for submission of a detailed response to the ECP notice, Dawn reported.
On September 14, a special court rejected the bail applications of Pakistan Tehreek-e-Insaf (PTI) Chairman Imran Khan and the party's vice chairman Shah Mahmood Qureshi in the cypher case, Pakistan-based Geo News reported.
Special court Judge Abual Hasnat Zulqarnain heard the bail applications and reserved the verdict after PTI's counsels completed their arguments. Later, the judge announced the reserved verdict, rejecting the post-arrest bail pleas of the PTI leaders.
Earlier in the day, the same court formed under the Official Secrets Act gave approval PTI leader Asad Umar's bail in the case related to US cipher after a prosecutor told the judge that his arrest was not required at this stage, Geo News reported.
Judge Zulqarnain approved the PTI leader's bail against the surety bond of Pakistani Rupees (PKR) 50,000 and also noted that Umar expressed willingness to join the cipher probe but the prosecution did not investigate him in the case. (ANI)
Read More: https://lokmarg.com/