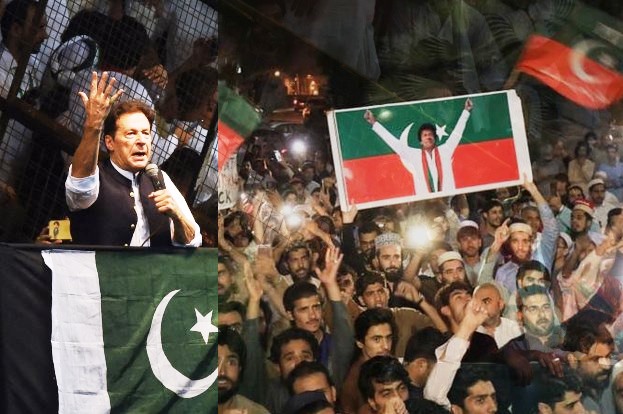 LM NEWS 24
LM NEWS 24
Pakistan Police Blocks All Roads Leading To Imran Khan's House
The Lahore Police blocked all roads leading to Zaman Park, the residence of Pakistan Tehreek-e-Insaf (PTI) Chairman Imran Khan, Pakistan-based ARY News reported.
As per details, a heavy contingent of Punjab Police was deployed on the roads leading to Zaman Park while barriers were installed on several roads.
Sources told ARY News that Canal Road, Dharam Pura Chowk and Allama Iqbal Road have been closed to traffic. Police personnel wearing bulletproof jackets were present along with mobile vans, according to ARY News.
The Punjab government earlier in the day gave a 24-hour ultimatum to PTI to hand over 'terrorists', who attacked Army installations after the arrest of former prime minister Imran Khan, hiding in Zaman Park.
Punjab Caretaker Information Minister Aamir Mir while addressing a press conference, said: "30 to 40 terrorists who attacked Army installations including Jinnah House are present in Zaman Park."
The Punjab minister said that the agencies were able to confirm the presence of the "terrorists" in Zaman Park through geo-fencing.
"The intelligence report that has come is very alarming. Handover the terrorists within 24 hours or the law will take its course," Mir said, according to ARY News.
"PTI is starting to behave like a non-state actor," said Mir. He added that the PTI chief has been targeting the military for over a year and urged the party to hand over the "terrorists".
Pakistan's former Prime Minister Imran Khan on Wednesday claimed that the police have surrounded his house and he could be arrested at any time, so this may be his last tweet.
Addressing the nation in a live video message, Imran Khan tweeted, "Probably my last tweet before my next arrest. Police have surrounded my house."
The Punjab Police reached outside PTI Chairman Imran Khan's Zaman Park residence to arrest him, a Dawn correspondent present at the site has confirmed.
He said that Khan's residence has been cordoned off by the police officials.
In a video message, Khan said, "I am afraid that Pakistan is on the route to destruction. And I fear that if we don't use our brains now then we may reach to the point where we wouldn't be able to collect all the pieces of our nation." (ANI)
Read More: lokmarg.com