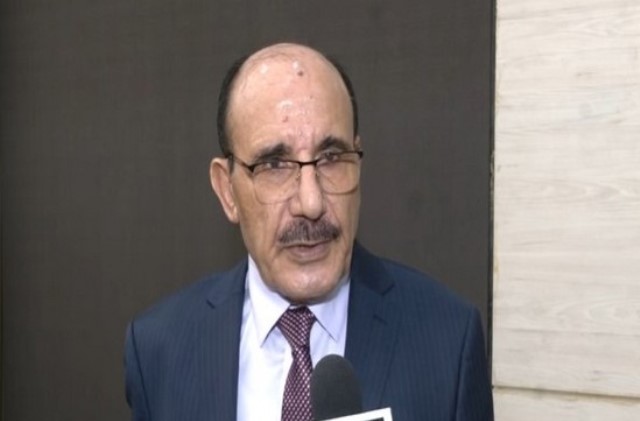 LM NEWS 24
LM NEWS 24
Palestine Envoy Thanks India For Supporting 2-Nation Solution
By Ayushi Agarwal
Palestine's Ambassador to India Adnan Mohammad Jaber Abualhayjaa on Monday thanked the Indian government and people for their support to the Palestinian cause and the two-state solution.
"I would like to thank the Indian government, the Indian people for their support to the Palestinian cause, for their support of the two-state solution, to peace in the area and hope they could manage with this extreme (Israel) government to do something," the Palestinian Ambassador Abualhayjaa said.
"Today, we are celebrating the commemoration of the Palestinian Nakba or catastrophe which happened 75 years ago. This is the 75th commemoration of the Nakba of the Palestinian people where we have lost our homeland," he said.
"Israel has been established in our homeland, we have lost the other part occupied by the Israelis," he said.
The Palestinian Ambassador said: "We have very good relations with India. India supports the infrastructure in Palestine. They are helping in this country and they are supporting the two-state solution."
Abualhayjaa said he hopes India could play a role in mediation between Israel and Palestine.
"I hope India could play that role especially since it has good relations with both sides. It's not easy to find a solution with this government. We need real pressure from the international community to implement the two-state solution," he said.
Meanwhile, Israel and Palestinian Islamic Jihad recently agreed to a ceasefire that was slated to go into effect at 10 pm on Saturday after nearly five days of fighting.
Earlier, Egypt, which brokered the ceasefire, called on all sides to adhere to the agreement, Egypt's al-Qahera News television channel reported.
The fighting resulted in the death of 33 Palestinians, including at least 13 civilians. Two people in Israel were killed by rocket fire.
"The resistance is emerging from this conflict united and resolute… [We] caution the enemy against returning to the policy of assassinations. We are ready with a firm finger on the trigger… and if [it] returns [to fighting], we will too," said the so-called "Joint Room" of Palestinian factions in the Gaza Strip, which includes both Islamic Jihad and Gaza-ruling Hamas. (ANI)