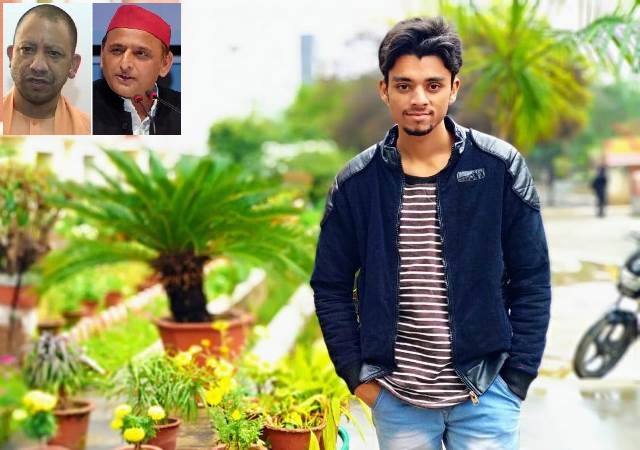 LOK ISSUES
LOK ISSUES
'Polarisation And Pandemic Will Dominate UP Elections'
Danial Faraz, 26, a lecturer in Uttar Pradesh, considers Yogi a better leader than Akhilesh Yadav and warns against hate-mongers like Waseem Rizvi (aka Jitendra N Tyagi)
What a time to be voting in! In the middle of the pandemic. The virus has kept everyone on their toes, and depending on the severity of the Omicron variant, the number of people attending political rallies can go up and down. Which is to say that the situation and its handling by leaders might play an important role in deciding which way the wind blows.
So we will have to take each month as it comes until elections are due in India's most populous state. After the virus, it is polarisation that can sway the votes, and polarising people is something that BJP and its leaders know how to do really well. One would have thought that after the Ram Mandir Bhoomi Poojan in August 2019, there would be no more issues on which people could be polarised, but that is not the case. Polarisation continues and people give in.
If you were to ask me whose tenure I found better between Akhilesh Yadav & Yogi Adityanath as CM, as an individual, I would say Yogi Adityanath. Even though Akhilesh Yadav started the Laptop Distribution Scheme for the youth and the Dial 100 scheme, there were many things that were left to be desired.
ALSO READ: BJP Has Done Good Work In UP, But Polarised Society Too
The Muzaffarnagar riot took place under his watch and people were not brought to task. I feel Akhilesh Yadav has become greedy for power like many others and forgotten to carve his own separate way. There was a lot of biradariwad (nepotism). Yadavs were preferred over efficient people in the administration. I don't know how his alliances with the smaller parties or independent candidates will work, but he needs to step up his presence.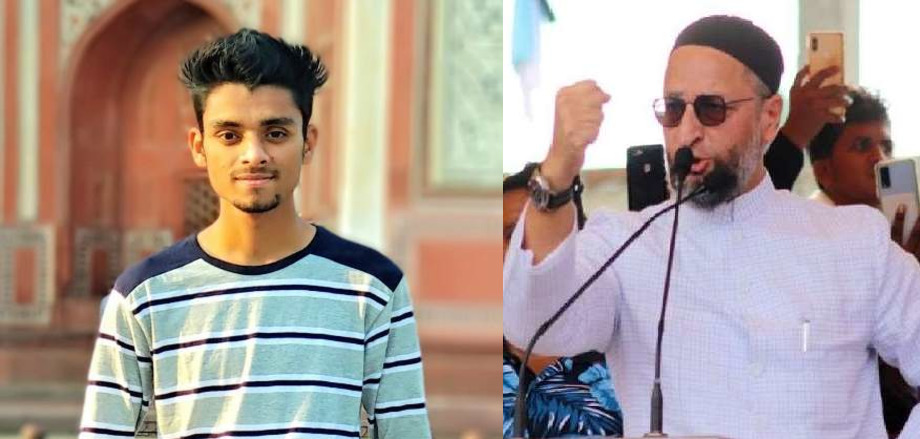 Under Yogi Adityanath, the crime rate has definitely come down. If we don't go into the means used to bring the crime rate down, then we can say that the lowering of crime rate has proved beneficial to many. One work of Yogi Adityanath government that I really like is the Scholarship Schemes for graduates where 60% marks is the set criteria for receiving aid and students have been receiving them consistently for the past 4.5 years.
I am not scared of living in UP, himmat se kam lena chahiye. Take life each day as it comes. I believe in the Indian Constitution and also believe that a good leader is one who teaches us the Constitution (as in our rights and duties) better.
I feel Asaduddin Owaisi (AIMIM) is the right leader. Many people think he is a polarising figure as well, but I don't believe that to be true. Just because he takes care of the Muslim community doesn't mean he doesn't care for Hindus. There are Hindus in his party. If his party's results in Bihar elections are anything to go by (a nearly 25% success rates) then he should be able to make headway in UP as well. Many people think he is an outsider and would not have an understanding of local issues, but I believe deep down our issues are more or less the same, given that we are all humans.
It is leaders like Waseem Rizvi aka Jitendra Narayan Singh Tyagi who do major harm to the whole political landscape. People like him are mere opportunists, ready to go to any length to remain relevant, and the youth needs to be especially weary of turncoat leaders.
I believe youngsters should give weight to the party leader, but also take note of what kind of work their local leader has done. One should give importance to individuals over party. Choose a leader who is good for you.