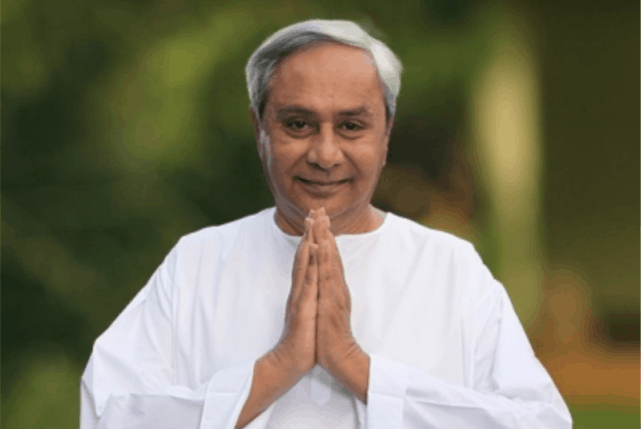 OPINION
OPINION
Pappu Ban Gaya Politician
<![CDATA[
Naveen Patnaik's opponents are mystified how he has managed to stave off anti-incumbency and effectively checkmated the BJP poll machinery in Odisha
He was once known for his jet setting ways as he roamed the world, fraternising with the likes of Mick Jagger and Jacqueline Kennedy Onassis. An occasional visitor to India, the suave and sophisticated Naveen Patnaik, author, and son of the legendary Odia leader Biju Patnaik was an unlikely candidate for a career in politics.
Consequently, when Naveen Patnaik, also known as Pappu, arrived in Odisha in 1997 to claim his father's legacy, no one gave him an outside chance. His friends and party colleagues were sure that he would not last long as he was just not cut out for the hurly-burly of the political world. Besides, he had a fleeting acquaintance with his home state and could not even speak Odia. But Naveen Patnaik surprised everyone as he lost no time in reinventing himself. He left behind the world of glamour, donned a white kurta pajama and set himself up as the new leader of the Biju Janata Dal in Bhubaneswar.
The rest, as they say, is history. The novice politician has since outwitted veterans in the field and demonstrated amazing staying power and an uncanny knack for realpolitik.
Naveen Patnaik won his fifth consecutive term in office last month, becoming one of the few longest serving chief ministers of the country. Described variously as enigmatic, inscrutable and reclusive, Patnaik's opponents are mystified how he has managed to stave off anti-incumbency and retained his popularity ratings even after close to two decades in office. Scams and scandals have failed to dent Patnaik's credibility, much to the chagrin of his political rivals.
Patnaik's latest electoral victory is particularly memorable as he was up against the Bharatiya Janata Party's powerful and rampaging election machine. Ever since it came to power at the Centre, the saffron party has been making a concerted effort to expand its footprint in the Eastern states. Though it made spectacular gains in West Bengal in the latest Lok Sabha polls, the BJP was effectively checkmated by Patnaik in Odisha. This is despite the fact that Prime Minister Narendra Modi, BJP president Amit Shah and a galaxy of leaders descended on the state to run a high-decibel campaign which often degenerated into personal attacks. For the past several years now, BJP leaders have been running a whisper campaign about Patnaik's indifferent health and weakening grip over his party and the government essentially to confuse the BJD ranks and the electorate. But it clearly failed in its mission.
Naveen Patnaik ran up a huge winning score in the assembly poll, which was held along with the Lok Sabha election. The BJD raced ahead of its political rivals, winning 112 of the 147 assembly seats in Odisha, dropping only five seats from its 2014 strength. The BJP managed to win only 23 seats though it had set itself an ambitious target of 120.
However, there is no denying that the BJP has made inroads in Odisha, having displaced the Congress as the main opposition party in this coastal state. The saffron party may have lagged behind in the assembly but it managed to increase its tally from one to eight in the Lok Sabha while the BJD came down to twelve from the 20 it had won in the 2014 general election.
So what is the secret of Patnaik's success? The low-key and understated Odisha chief minister, who has been embraced by the people as "our Naveen", has reached out to all sections of society through an array of government schemes and projects. Patnaik is a runaway success with the rural poor thanks to the distribution of cheap rice, free bicycles to girls to his latest Krushak Assistance for Livelihood and Income Augmentation (KALIA) scheme promising money to farmers through direct benefit transfer. At the same time, he has also endeared himself to Odisha's growing middle class which has been a huge beneficiary of the state's mining boom. His party leaders maintain he may not be fluent in Odia but he listens to the people and understands them and that, they said, is more important than talking down to them.
Realizing that he was up against a ruthless and determined opponent in the recent Lok Sabha polls this time, Patnaik shed his aloof image and became more vocal and visible. He began touring the state from last December and made a special effort to strike up conversations with people at street corners. He also made a conscious effort to woo women with the promise of greater economic support for self-help groups led by them. His quiet manner and dignified responses during the poll campaign stood out in a stark contrast to the loud and personal attacks mounted against him by the BJP.
But Patnaik's gentle exterior is, at best, a façade for he can be ruthless when it comes to protecting his turf and his image. He does not trust people, does not allow anyone to come too close and has no compunction in dumping even senior leaders and officials if Patnaik is convinced they are getting out of line or becoming too ambitious.   
The BJD chief makes it a point to change more than half of his sitting legislators during elections to guard against anti-incumbency and keeps moving around his Cabinet ministers like pawns on a chessboard to ensure they do not become complacent or lax. For instance, Patnaik did not think twice before throwing out his party's high-profile MP Jay Panda, who was once considered close to him. Panda joined the BJP on election-eve but lost his seat. In earlier years, Patnaik had dispensed with his political mentors Bijay Mohapatra and Dilip Ray, who founded the BJD, as he believed they were planning a coup against him.
Pappu has obviously come a long way from his globe-trotting days.