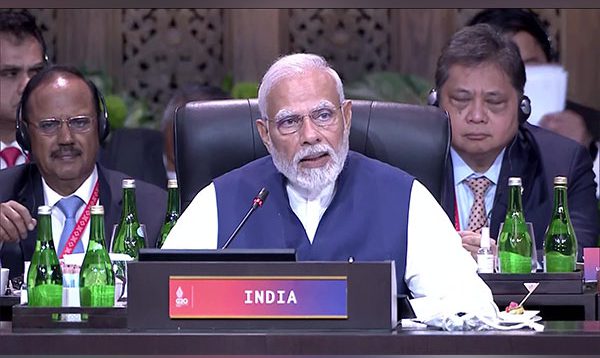 LM NEWS 24
LM NEWS 24
Parakram Diwas: Celebs Laud Modi's Decision To Name Unnamed Islands
Several Bollywood celebrities on Monday lauded PM Narendra Modi's decision to name the 21 largest unnamed islands of Andaman and Nicobar Islands after Param Vir Chakra awardees to mark Parakram Diwas.
Taking to Twitter, Ajay Devgn showered praises by writing, "The decision to name an island after Capt. Manoj Kumar Pandey (Param Vir Chakra) is assuring that the example of supreme sacrifice for the motherland he left us with will continue to inspire generations to come. Thank you PM @narendramodi Ji. #IndiaHonoursParamveers"
Sidharth Malhotra, who played the role of Kargil war hero, Vikram Batra, in 2021's 'Shershaah', wrote, "The very news that an island in Andaman & Nicobar is named after our hero Capt. Vikram Batra leaves me with goosebumps! My heart swells with pride that I was fortunate to live his role on screen. This step taken by PM @narendramodi ensures that Shershaah lives on forever."
Suniel Shetty shared, "Thank you Hon. PM @narendramodi ji for renaming 21 islands of #AndamanNicobar in the names of the 21 #ParamVirChakra awardees, the true heroes of our Nation, on the 126th Birth Anniversary of the great #NetajiSubhasChandraBose. So proud! #JaiHind #ParakramDivas."
Anupam Kher lauded the decision by tweeting, "On the occasion of 126 birth anniversary of Netaji #SubashChandraBose 21 islands of Andaman and Nicobar are being named after 21 #ParamvirChakra awardees! What a fitting tribute to the Warriors who made the supreme sacrifice! Jai Hind! @narendramodi"
Jackie Shroff wrote, "A tribute to the real heroes, by our Honourable PM @narendramodi ji. On the 126th Birth Anniversary of Netaji Subhash Chandra ji Bose"
This step of naming the 21 largest unnamed islands of Andaman and Nicobar Islands will be an everlasting tribute to our heroes, several of whom made the ultimate sacrifice to protect the sovereignty and integrity of the nation.
The largest unnamed island was named after the first Param Vir Chakra awardee, Major Somnath Sharma, who lost his life in action on November 3, 1947, while repulsing Pakistani infiltrators near Srinagar Airport.
The Government had declared January 23 as Parakram Diwas in 2021 to commemorate the birth anniversary of Netaji Subhas Chandra Bose. (ANI)
Read more: http://13.232.95.176/