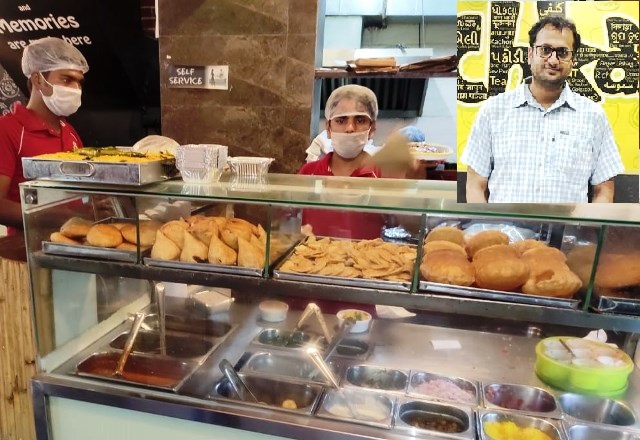 LOK ISSUES
LOK ISSUES
'Street Food Lovers Are Back With A Vengeance'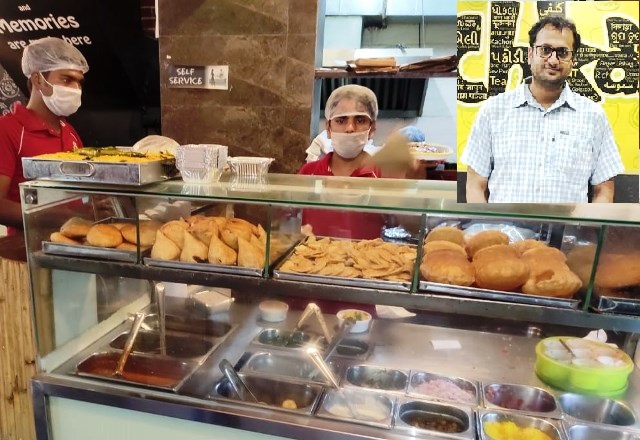 Himanshu Garg, 40, an IT engineer-turned-food entrepreneur, was pleasantly surprised when his patrons returned in droves after the Covid-10 lockdown ended in Bengaluru
No foodie worth his salt (pun intended) would ever let go of India's favourite street food – chaat. When I moved from Indore to Bengaluru in 2001 to take up my job as an IT Engineer with Nokia, I severely missed that. There weren't many places that served chaat or other popular street food with the distinct kick that we are used to in places like Delhi, Mumbai, Kolkata, Indore etc.
The foodie in me decided to do something about it. In 2012, I took the plunge and opened my first take-away restaurant serving popular fast food items from all parts of the country, with chaat leading from the front. We named it Puchkas, which is what golgappas /pani puris are called in West Bengal. The restaurant clicked well and slowly, we had four take-away outlets running in the city.
We had made all preparations for launching our fifth restaurant in Hyderabad on the Ugadi festival day when the lockdown was announced in March. For two months, nothing except our motivation and courage levels moved. We had paid rent in advance for four months for the Hyderabad outlet and had even sent some staff there. We had no idea for how long the situation would remain that way.
When Unlock 1.0 was announced, there was uncertainty if our customers would step out to savour fast food. I had read on social media that people had turned into great chefs during the lockdown. I was wondering would they still be tempted to try food from outside? Mercifully, they did. And in good numbers. Not only did they order puchkas, they lined up for pav bhajis, chole bhatures, dabelis, jalebis, samosas, kachoris and what have you. I think they were waiting to savour the street food and came out at the first opportunity they got. Such is the lure of street food in our country.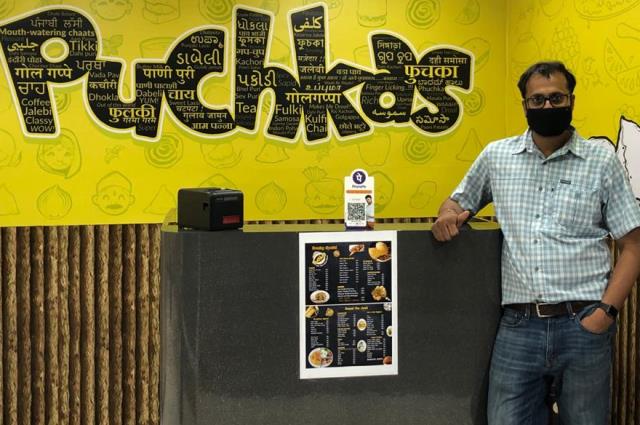 We also joined hands again with Zomato and Swiggy for home delivery. Encouraged, I turned to the Hyderabad outlet which was finally opened last week. While I am looking after our Bengaluru operations, my brother Sudhanshu (38), who is also an IT engineer, is managing the Hyderabad outlet. Sudhanshu was working in the US and left his job to join me in the enterprise last year.
We maintain extensive hygiene at our outlets. The staff wears masks, gloves and hair masks at all times. Their temperature as well as that of delivery persons from Zomato and Swiggy is checked every day. Everyone goes for hand-wash at regular intervals. We encourage all our customers to maintain social distancing. The restaurants were anyway cleaned thoroughly everyday even before the pandemic, but now we take extra care to sanitize all the surfaces at regular intervals. We are open from 7:30 am to 12 noon. Then everyone takes a break and we are back in business from 4 pm to 10 pm.
We regularly brainstorm about how to make things much safer and hygienic during the pandemic. There is still uncertainty and many businesses are closing down but we are thriving. All I can say is that self-discipline and self-motivation are the mantras for staying afloat.