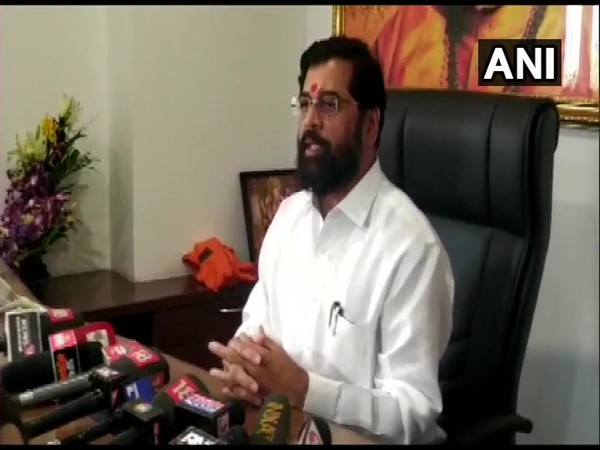 LM NEWS 24
LM NEWS 24
Pawar Has Expressed Confidence In Modi: Shinde
Amid Maharashtra political crisis, Maharashtra Chief Minister Eknath Shinde on Thursday reacted to Ajit Pawar joining hands with BJP in the state and said that he has expressed confidence in Prime Minister Narendra Modi.
"Ajit Pawar has expressed confidence in PM Modi. When Ajit ji decided to join us, Devendra ji, I, and all senior leaders of the party welcomed his decision," Eknath Shinde said in an exclusive interview with ANI.
He also said that Maharashtra Government has "become even stronger with the joining of Ajit Pawar."
Speaking on the development of the state under the double-engine govt, Shinde said that Ajit Pawar too has accepted that there is development in the state and shared thoughts on having a double-engine govt in the state.
Maharashtra CM spoke on the ideology of the party and said that "Our government role is to take Balaji Saheb ideology and Hindutav ideology forward and with that, have joined those ideologies with the development of the state."
Earlier on Sunday, NCP leader Ajit Pawar joined the Shiv Sena-BJP alliance in Maharashtra and took oath as Maharashtra Deputy Chief Minister in a surprise and dramatic political move that changed political equations in the state ahead of Lok Sabha and Assembly polls next year that has ramifications for national politics.
Ajit Pawar and Chhagan Bhujbal along with Dilip Patil, Hasan Mushrif, Dhananjay Mundo, Dharmaraobaba Atram, Aditi Tatkare, Sanjay Bansode and Anil Patil joined Eknath Shinde-Devendra Fadnavis Maharashtra government. (ANI)
Read more: http://13.232.95.176/