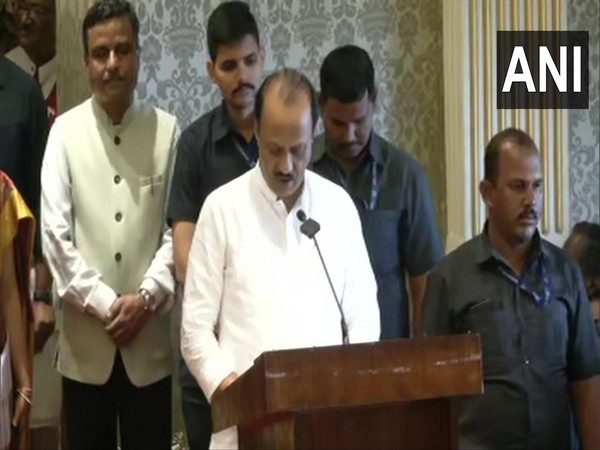 LM NEWS 24
LM NEWS 24
Pawar Joins NDA In M'rashtra, Takes Oath As Deputy CM
Nationalist Congress Party (NCP)'s senior leader Ajit Pawar on Sunday joined Eknath Shinde-led government in Maharashtra and took oath as the deputy chief minister of the state.
In a dramatic turn of events, Pawar, along with nine MLAs, reached Raj Bhawan to meet Governor Ramesh Bais.
According to sources, MLAs accompanying Ajit Pawar to Raj Bhawan were upset with NCP supremo Sharad Pawar's 'unilateral' decision to share the stage and ally with Rahul Gandhi at the opposition unity meet in Bihar's Patna last month.
Pawar was later administered oath as the second deputy chief minister of Maharashtra.
Chief Minister Eknath Shinde was also present on the occasion.
Earlier, a meeting of Nationalist Congress Party (NCP) leaders was called at the residence of NCP leader Ajit Pawar on Sunday and later Ajit Pawar along with other party leaders reached the Raj Bhavan.
More details to follow. (ANI)
Read More: http://13.232.95.176/