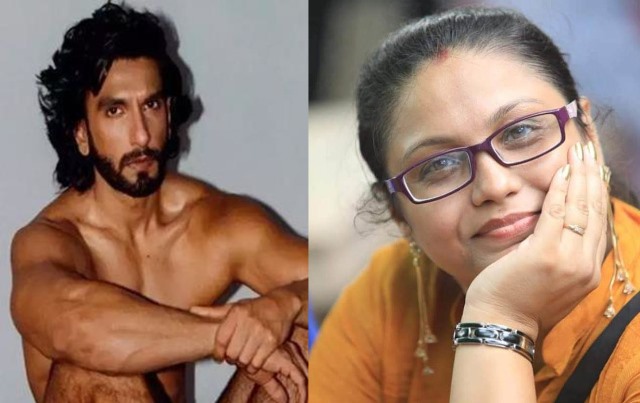 LOK ISSUES
LOK ISSUES
'People Have Issues With Ranveer – With Clothes Or Without'
Tuhina Singh, a school teacher in Greater Noida West, says she can't understand the outrage over a nude photoshoot when our scriptures & sculptures celebrate nudity
I remember it was a regular day at the gym when I received a text from one of my besties which read: 'Have you seen Ranveer Singh's nude photoshoot?' The message was followed by a couple of pictures she had mentioned. My jaw dropped when I saw those pictures clicked for a fashion magazine. The response from my treadmill buddies was divided. One drooled by saying, "What a sight to wake up to!" and another said: 'Holy shit'.
Ranveer, who bared it all for a photoshoot, lying like a man unaware of the consequences his boldness might trigger, looks like a million bucks. Like me, countless jaws dropped on the day after he raised the bar and dropped the clothes.
As for those who are outraged with the photos, they had problems with Ranveer even when fully clothed too. It reminds of the adage: 'Kuch to log kahengay, logo ka kaam hai kehna.' As a celebrity, it is Ranveer's calling to be in news and limelight. He must look good, stay popular and draw attention. He has only fulfilled his professional role, in a bold way.
People in all profession some time push the envelope. All of us try to raise the bar by putting in extra efforts so that we can exceed expectations, get promotions, and to move up the ladder. Ranveer's act is very similar to that. He is merely promoting himself. Big deal, huh!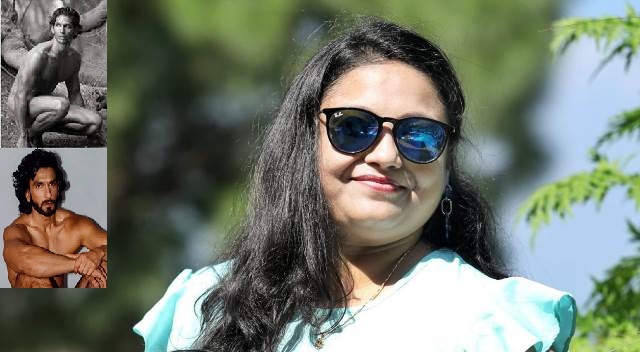 This is not the first time that an FIR has been filed against an actor for posing naked. Milind Soman and Madhu Sapre faced it long ago, when people found an advertisement that they featured in 'obscene'. Rahul Khanna teased fans with his nude pic a few days back. I still remember we had a nervous giggle when John Abraham in the movie Dostana, teasingly pulled down his boxers.
ALSO READ: About Nudes, Fuss And The Frivolous
On a serious note, it begs the question though –is this nationwide outrage against nudity justified? After all, the bulk of our ancient scriptures and sculptures, including the ones decorating the famous Khajuraho and Konarak temples, are a testament to our broad-minded outlook on sex.
Back then, women walked around the streets topless and men treated it as the norm. The practice of shedding the cloth that obscured the body was seen as a rejection of the doctrine that referred to the body as a sexual object. It was the British Raj that left a Victorian influence on India on what is prude and civilised. Nudity then began to be regarded as an impediment to the progress.
I fail to understand why a nude photoshoot has become the talk of the nation. We should feel outrage when a girl is harassed in plain sight, at objectification of humans, disrespectful comments and rape threats to outspoken women on social media. How selective our moral sentiments are getting hurt. As long as men and women are proudly embracing their bodies, I believe, all is well.
As told to Deepti Sharma