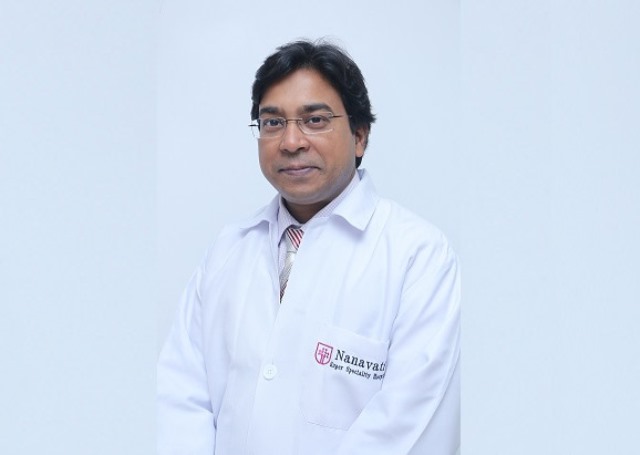 LOK ISSUES
LOK ISSUES
'People Have Thrown Safeguards Out Of The Window'
Dr Abdul Samad Ansari, Director, Critical Care Services, Nanavati Super Speciality Hospital, Mumbai talks about the risks of second covid-19 wave and the need to not lower our guard
The second wave is a known entity. In fact people are now talking about the third wave too. These are but the ripple effects. The spread of a contagion depends on our social behaviour: how we maintain hygiene and how we interact. If you are meeting five to seven people in a day, it can set off a block chain of infection. If you cut down on that interaction, besides using precautionary measures such as wearing masks and sanitising, you reduce the spread potential. It is that simple.
This happened last year. In September we saw the peak. And in the subsequent months, the efforts of previous six months bore fruits. But we started celebrating prematurely. As we lowered our guard, we are now facing the consequence. People returned to their daily routine as if it was business as usual. The resurgence in Covid-19 cases is a direct result of that. April and May will show the same kind of prolonged plateau. But if we again start becoming more careful, follow strict precautionary measures, along with the vaccination, there will hopefully be a flattening of the curve in June.
ALSO READ: 'In Initial Days, Doctors Lost Sense Of Time'
Unlike the first wave, when majority of the elderly population fell prey to the contagion, the infection is seen more in the 35-65 years bracket. This is a mobile population, who are traveling for work, going out more in public and therefore getting infected.
Thankfully, our systems are not as overwhelmed as last year and the mortality rate is also not high. But if the cases continue to grow manifold, the resources will spread out thin. The same virus with only 100 people today as compared to 1000 people tomorrow will have a different mortality scenario. It is not the virus which is causing it, but the number of cases which will impact the resources and mortality.
I can notice that the attitude of people has gone back to pre-pandemic days. Many of them have this misconception that if they didn't get Covid for one year during its rage, it won't happen when it is weakening down. 'Kuch nahi hota, mujhe kuch nahi hoga, dekha jayega.' This is the kind of Covid-apathy that is setting in, and it is dangerous.
This pandemic has brought about some kind of hygiene training and discipline among us. There is no harm in maintaining it. My message to public is: we still need to practice these hygiene precautions aggressively; unnecessary travel, gatherings, entertainment activities should be avoided or carried out with behavioural modifications such as sanitizing, scrupulous handwashing and face masks.
I have seen 80 percent of people in public do not wear a mask properly. Mostly, these are hanging over the neck. People have also stopped meticulously washing their hands. They feel twice in a day is good enough. People are all over the places. While I don't want to sound negative, we need to get our guards and shield back.
Frontline workers and their families have suffered for one year, we have to acknowledge those sacrifices and not lower the defence. For a year, since the onset of pandemic, my colleagues and I went home late every night, only to leave early in the morning. I could not take care of my wife, parents and children. On the contrary, I could be possibly walking in with the virus infection every day. This was a real burnout. People must realise that their careless behaviour can negate all the hard work put in by frontline worker for one year.
As told to Mamta Sharma