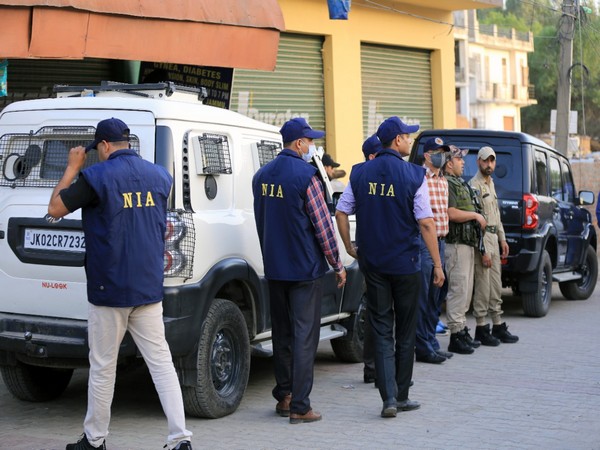 LM NEWS 24
LM NEWS 24
PFI Wanted To Convert India Into Islamic Country By 2047: NIA
National Investigation Agency (NIA) on Friday submitted the chargesheet in the case against Popular Front of India (PFI) following the nationwide raid against its cadres and members. The chargesheet was submitted in the Special NIA Court at Kochi.
According to the chargesheet, 59 people were arraigned as accused. The first accused in the case is Karamana Ashraf Maulvi, who was the state leader of PFI.
NIA alleged in the chargesheet that the PFI tried to convert India into an Islamic country by 2047 and money has been collected for this purpose.
The chargesheet further stated that "conspiracies were hatched against people of other religions by PFI. Their move was to create religious conflict among the people and destroy the peaceful atmosphere and the accused tried to destroy democracy and bring Islamic rule. They were also tried to conduct weapons training among Muslim youth. The attempt was to create insecurity in the country with the support of the terrorist organization ISIS. The PFI planned to eliminate those who obstructed their movements. Their leaders supported ISIS, a banned organization with the same aim."
The PFI case was registered in September 2022 by the NIA to probe the criminal conspiracy hatched by the PFI and its leaders and cadres to create a wedge and between people of different communities through the radicalisation of impressionable Muslim youth, training them in handling of weapons and raising funds for carrying out acts of terror and violence with the ultimate objective of establishing an Islamic Rule in India by 2047.
In addition to the above-mentioned criminal conspiracy, the NIA has, in its chargesheet, also included the connected case of the brutal killing of a Palakkad resident, Sreenivasan, who was hacked to death by armed PFI cadres.
NIA investigations had shown some of the accused in the PFI criminal conspiracy case (September 2022) to have been involved in the Sreenivasan killing too, according to an agency spokesperson.
The accused in the two chargesheets filed today have been charged under various sections of IPC, the Unlawful Activities (Prevention) Act, 1967, and the Arms Act, 1959.
The Kerala chargesheet has been filed after searches conducted by the NIA at more than 100 locations across the state. The NIA has also attached 17 properties as they were identified as 'proceeds of terrorism' and frozen 18 bank accounts of the accused during the course of its investigations.
Investigations in the case revealed that the accused had been conspiring to drive a wedge between different communities and groups living in India, spread the concept of violent extremism and Jihad in India with the objective of dismembering the country and taking it over by establishing Islamic Rule in India by 2047. (ANI)
Read More Article: http://13.232.95.176/