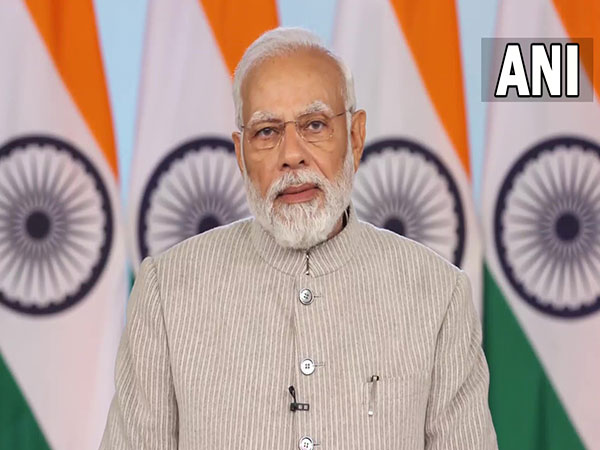 LM NEWS 24
LM NEWS 24
Physiotherapists Emerge As Symbol Of Hope, Recovery: Modi
Prime Minister Narendra Modi on Saturday said that during times of disasters, physiotherapists can play a pivotal role in the rehabilitation of the injured.
In his virtual address to the Indian Association of Physiotherapist National Conference in Ahmedabad today, the prime minister emphasized on making the facility of tele-medicine widely available so that people who are affected in disasters are able to get help quickly.
Highlighting the role of physiotherapists in strengthening India's healthcare system, Prime Minister Modi said physiotherapists emerge as a symbol of hope, resilience and recovery for people.
Physiotherapists can play a pivotal role in the recovery of injured after massive disasters, PM Modi said
Referring to earthquake-hit Turkey and Syria, Prime Minister said, "All of you should also develop methods of consulting through video. Just like in Turkey which has been hit by a large earthquake, a large number of physiotherapists are needed after such a disaster. In such a situation, you can help a lot through mobiles,"
On the occasion of the World Physiotherapist Day, Prime Minister also lauded the efforts of all physiotherapists who play a key role in safeguarding the health of people.
The prime minister said that his government will continue its efforts to popularise and further modernise physiotherapy.
Addressing the event, PM Modi said, "Earlier, there used to be family doctors, now there are family physiotherapists also. I urge you all to educate people about the right exercise, the right posture and the right habits for keeping themselves fit. Physiotherapists emerge as a symbol of hope, resilience and recovery for people. physiotherapists."
With the rising number of elderly in the country, their healthcare has become more challenging, the PM said. In today's time, he said the academic papers and presentations associated with physiotherapists will prove useful to the whole world. This will help display the skills of Indian physiotherapists to the world, the Prime Minister stressed.
He said, "The best physiotherapist is the one who is not needed by the patient again and again. Your goal is to make people self-reliant. Today, when the country is moving towards self-reliance, you can understand why this is necessary."
The PM said if physiotherapy combines with Yoga then the efficiency of a person increases manifold.
"It is my experience that if a physiotherapist also knows Yoga his power becomes manifold. If you know Yoga along with physiotherapy, then your efficiency will increase a lot," he said.
He said like physiotherapy, consistency and conviction are essential for the development of the country.
Along with Khelo India Movement, PM said the Fit India movement has also progressed in India. He said it is necessary to adopt the right approach toward fitness. "You can do it through articles and lectures; and my youth friends can also do it through 'reels'," PM said. (ANI)
Read More:http://13.232.95.176/