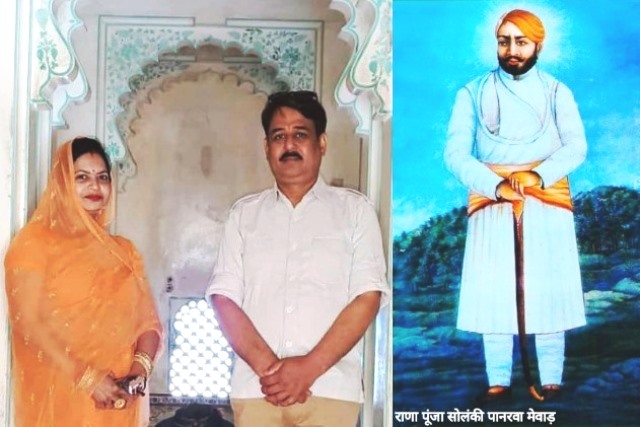 LOK ISSUES
LOK ISSUES
PM Modi Must Intervene To Stop Distortion of Rajput History
Krishna Solanki, mother of the heir of the Royal Panarwa estate Bhanwar Parikshit Solanki, says there is a conscious attempt to distort Rajput history for political gains
I shall like to set in order the legacy of my great ancestors, particularly Rana Punja ji Solanki who was one of the fiercest commanders of Maharana Pratap and led a band of Bhil archers against the Mughal army in 16th century. He remains a revered figure among Rajput clans of Rajasthan and among the natives of mountainous region Bhomat. However, it is a matter of pain and anguish for me to see the history of my ancestors being misrepresented by politicians for petty gains.
In several events related to Azadi ka Amrit Mahotsav, several infographics circulated by state media department Raja Punja ji have been depicted as a Bhil warrior. BJP MP from Rajsamand, Diya Kumari and BJP's Kumbhalgarh legislator Surendra Singh Rathore too unveiled Rana ji's statue as a Bhil warrior. I shall like to set the records straight that Rana Punja ji was a Rajput who led Bhil and Garasiya warriors. Bhils and Garasiyas were Rana ji's blood brothers and most loyal companions. Elected representatives have a moral responsibility to preserve our glorious history and not distort it.
My son, a direct descendant of Rana Punja ji, in March 2022, wrote to the PM and sought his intervention as the efforts are being continuously made by local and national level politicians to distort historical facts and term Rana Punja as Bhil for political gains.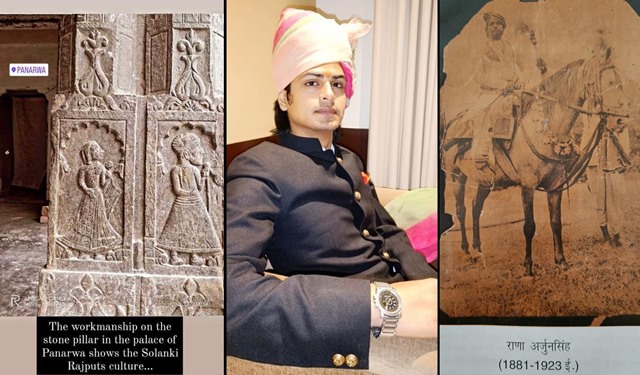 To know the real Rana Punja, one must study valid records and journals from state archives. The last Solanki ruler of Patan was Maharaja Tribhuvanpal. One of his sons Ranakdevji migrated to the present Sirohi district in the 13th century. His descendant Bhoj Solanki was progenitor of Bhojawat branch of Solanki Rajputs. Bhoj's great grandson Akheyraj Solanki conquered Bhomat from a Yadu Rajput, Jeevraj and established his capital at Panarwa in 1478. The Solanki Rajputs of Desuri (Pali), Jhilwara and Roopnagar (Udaipur) are brothers to Solankis of Panarwa-Oghna.
Bhomat is a mountainous and forested area in southern Rajasthan, covering all or parts of the tehsils of Kotra, Jhadol and Kherwara in Udaipur district. During British rule, the region was also referred to as 'Hilly Tracts of Mewar' and was factually in majority of a tribal (Adivasi, Garasiya, Bhil, etc.) population dominated region. My ancestors considered Bhil tribesmen as their comrades, whose aid was indispensable in ruling Bhomat.
The Bhils have great respect and adulation for Rana Punja ji and I suspect the politicians are trying to play upon this sentiment. But this is a falsification of history. We are aghast by such attempts. Verified government handles on social media are also making similar false claims. We strongly urge the top leadership in New Delhi to stop such malicious propaganda.
Read more: https://lokmarg.com/
Recently, we have discovered an inscription of Rana Punja ji from the 1560s. In addition, the similarity between Solanki temple at Bassi and the one built at Panarwa (both of Chalukya architecture) has been established. With the help of an intellectual organization, the Kshatriya Parishad, we are reaching out to all platforms to set the records straight.
As told to Deepti Sharma