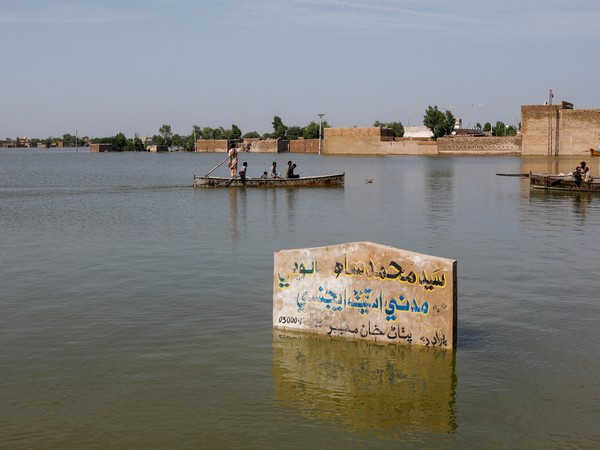 LM NEWS 24
LM NEWS 24
PoK: Gilgit-Baltistan Lawmakers Allege Misuse Of Funds For Flood Victims
Members of the Gilgit-Baltistan Assembly have demanded an investigation into alleged corruption and misuse of funds provided for the rehabilitation of flood-affected people in the region, reported Dawn.
The lawmakers alleged that about a billion rupees provided as funds by the federal government and non-governmental organizations for the flood-affected areas have been misused.
Javed Ali Manwa, an opposition member proposed a motion in the Gilgit-Baltistan assembly on Tuesday to 'draw attention towards the flood-hit people'.
The flash floods and glacial lake outburst floods (Glof) had caused disasters across the region and have further damaged roads, bridges, water and irrigation channels, cultivation lands and houses, Javed added, according to Dawn.
Javed further said that the assembly needs to review the utilisation of funds allotted for flood rehabilitation. He suggested that a parliamentary committee should probe the implementation of the foreign-funded project Glof-II at a cost of billion of rupees.
He stated that installing early warning systems, organizing seminars in five-star hotels and arranging exposure visits under the project cannot control these disasters, reported Dawn.
The GB Disaster Management Authority had one task which was to provide tents and food in affected areas, Javed said.
Nawaz Khan Naji, another opposition member added to Javed and claimed that the funds for last year's flood victims have been misused. "The victims have voluntarily restored water channels while funds in the name of disasters have been embezzled."
The government provided a lot of funds to flood-affected people, but the money was "distributed among blue-eyed people", he added.
Naji further said that the people who became homeless due to the floods did not get any compensation so far.
Moreover, he demanded a fair investigation into the issue, Dawn reported.
However, Deputy Speaker Sadia Danish said that billions of rupees marked for the Glof-II project have been embezzled in the name of seminars but no such practical work can be seen.
She further suggested that the project's initiatives should be presented before the house and brief about its implementation.
GB Interior Minister Shams Lone responded to these claims and said that disaster losses across GB were being assessed.
Furthermore, Advo­c­a­­te Amjad Hussain, a lawmaker from the treasury benches mentioned that the last government did not utilise the funds provided for flood-hit people appropriately, according to Dawn.
"There are flaws in the GB disaster policy which need to be removed," he added and suggested that the speaker should constitute a parliamentary committee to monitor rehabilitating works in flood-affected areas and review disaster assessments.
Meanwhile, Minister for Excise and Taxation Rehmat Khaliq also commented on the issue and said that although the people in flood-affected areas were suffering, but rehabilitation work has not started yet.
Later, Speaker Nazir Ahmed appointed a five-member parliamentary committee, headed by Ayub Waziri, Public Accounts Committee Cha­i­rman, to further assess the rehabilitation work and has asked them to submit the report by Friday.
Heavy rains and lightning have inflicted massive damage to crops and properties Gilgit-Baltistan region of Pakistan-occupied-Kashmir (PoK), leaving the poor residents without any aid from the government.
Two key water channels that were used to supply water to the region have been completely destroyed, resulting in a severe shortage of drinking water for the local population.
The residents are facing acute hardships due to the lack of access to clean and safe water for their daily needs, and the floods have caused extensive damage to crops, leaving farmlands submerged and destroyed.
"We haven't received anything. Neither we received compensation for crops nor any other damages. It is our strong appeal to the government to provide aid to the victims," a resident said.
Over the years, the region of Gilgit-Baltistan has been marginalized and overlooked by the government when it comes to critical infrastructure development, disaster preparedness, and access to basic amenities.
The lack of investment and attention has resulted in the community being ill-prepared to handle natural disasters like these floods. Now, in the face of this devastating situation, the people feel abandoned and left to fend for themselves. (ANI)
Read More: http://13.232.95.176/