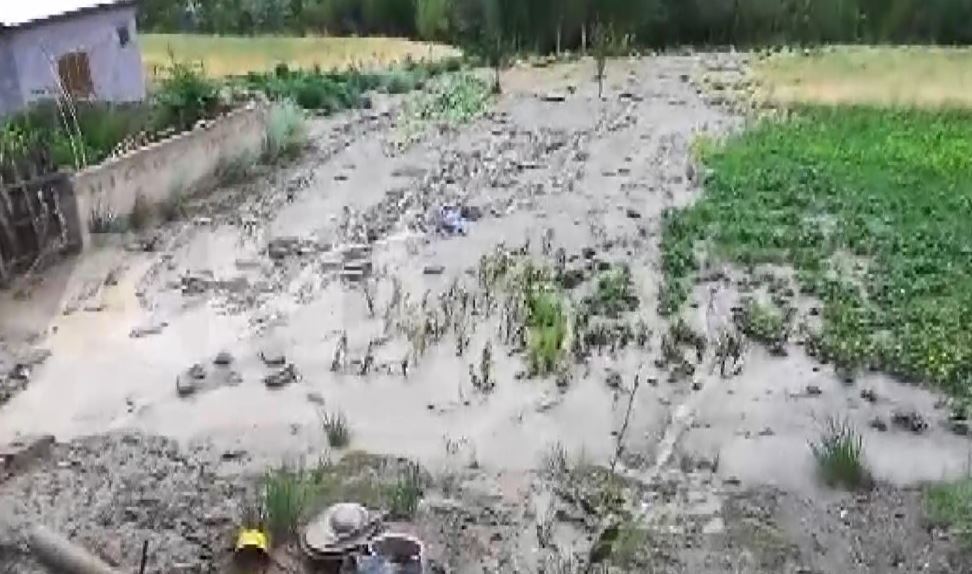 LM NEWS 24
LM NEWS 24
PoK: Heavy Rains Wreak Havoc In Gilgit-Baltistan
Heavy rains and lightning have inflicted massive damages to crops and properties Gilgit-Baltistan region of Pakistan-occupied-Kashmir (PoK), leaving the poor residents without any aid from the government.
Two key water channels that were used to supply water to the region have been completely destroyed, resulting in a severe shortage of drinking water for the local population.
The residents are facing acute hardships due to the lack of access to clean and safe water for their daily needs, and the floods have caused extensive damage to crops, leaving farmlands submerged and destroyed.
"Our crops have suffered massive damage due to heavy rain and lightning. Two key water channels that used to supply water to the region have been completely destroyed. We urge the government to help the poor people here, by restoring water channels and by providing us crops compensation," said a resident of the region.
The Sandhi region has been especially the worst hit in the region. The poor residents are pleading to the government and other humanitarian organisations for help and assistance to alleviate their suffering.
"We haven't received anything. Neither we received compensation for crops nor any other damages. It is our strong appeal to the government to provide aid to the victims," another resident said.
Over the years, the region of Gilgit Baltistan has been marginalized and overlooked by the government when it comes to critical infrastructure development, disaster preparedness, and access to basic amenities.
The lack of investment and attention has resulted in the community being ill-prepared to handle natural disasters like these floods. Now, in the face of this devastating situation, the people feel abandoned and left to fend for themselves. (ANI)
Read More: http://13.232.95.176/