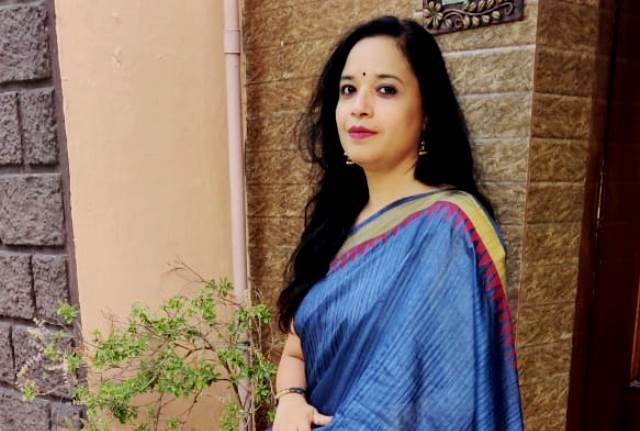 LOK ISSUES
LOK ISSUES
'Political Padyatras Are Publicity Stunts, Seeking Attention'
Dr Shuchi Goel, a former assistant professor at St. Joseph's Girl's Degree College in Sardhana, says Bharat Jodo yatra was a waste of money and man-hours. Her views:
Padyatras were historically taken by politicians or common people in India to connect with society and interact with common people. The original motive was not only to connect and unite the general public but also use it as a 'long march' towards popularity and power; an opportunity for politicians to interact with their voters in a fruitful manner.
But whether it is a pan-India journey or a state-level padyatra, political leaders have used it in the hope for garnering support for their party whenever elections are in sight. This is an idea of attracting or persuading people. All political parties are selling or trying to sell their different ideas in order to get a huge number of votes prior to elections. So, ultimately, it is just a political stunt, no less.
The latest example to this stunt was Bharat Jodo yatra. These were theatrics to appease pamper and appeal to the anti-establishment brigade to oust the incumbent party, in this case the BJP. But, as far as I can gauge the people's mood, the electorate may not buy the latest offering.
For, nothing in politics is done in an altruistic manner. The big question is whether the padyatra and the crowd that it was drawing would translate into voters in the upcoming elections. Many are of the opinion that instead of 'Bharat jodo' it was actually a seat jodo andolan.
A padyatra may be beneficial from a health point of view but otherwise it is an aimless effort which causes hundreds of traffic jams, road diversions, and inconvenience to the general public and wastage of gallons of petrol and diesel. To top it all, hundreds who join the leader of the march either leave their everyday jobs or are perhaps aimless, mindless, youth paid for simply walking to make it look like a gathering. Roadshows are done to steal the limelight, grab attention of people and the media and get clicked or to appear on news channels.
ALSO READ: 'Bharat Jodo Is A Healing Touch For Wounded Nation'
Padyatras usually aims to project the image of an austere and organic leader, accessible to all, who relates to the difficulties and problems faced by the masses. But who does it help? If you want to act towards a cause, then do something. Take action. See that people get employment. Understand what's happening in the education and health systems. Rectify problem areas.
How will these padyatras help? People get fooled by the fact that a leader of the stature of a celebrity is so accessible to them – they can touch him, talk to him, eat with him – that's what appeals to them along with the misconception that they will be able to reach out to these very politicians post elections also if and when they are in power.
To an extent these padyatras are helpful in contributing to an image makeover, maybe, but it may not work for any party in terms of polls. Though there is no guarantee of success in politics, still it is an attempt at a cardinal level to reconnect and revive any party that undertakes such yatra in time for the 2024 Lok Sabha polls.
(The narrator has taught psychology and history, and she has been a social activist associated with awareness programmes related to education, heath, sanitation and environment)
As told to Deepa Gupta
Read More: http://13.232.95.176/