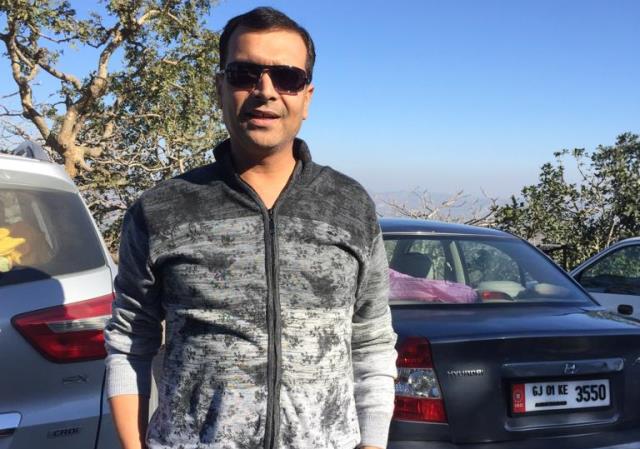 LOK ISSUES
LOK ISSUES
'Pollution Control Mustn't Be Limited To One Day – Diwali'
Amit Jain, 43, owner of Ajit Fireworks in Delhi, wonders why green crackers supply was not put firmly in place before banning regular firecrackers. He believes pollution control must not be limited to just one day of the year.
For three generations, my family has been in the fireworks business. Since 2017, the sales of firecrackers have been going down steadily. After the Supreme Court ruling regarding green crackers last year, we and many others in the business were hoping that sales would revive. However, the market is seeing a tremendous shortage of green crackers.
It is so disheartening to see children coming to our shops with expectant faces and going back disappointed because either there are no green crackers at all or even when they are available, one can only choose between phuljhadi and anaar. Clearly, the supply lines of green crackers are dry, and variety even worse.
I often wonder why people, most importantly environmental activists, try to solve any problem only at the surface level. There is no denying the fact that Delhi-NCR is seeing unprecedented levels of pollution, and the situation gets worse in early winter months, which is also the festival season. But the government and activists should work in a focussed manner towards population control.
Pollution doesn't happen by itself, people create pollution. It is more important to educate people and give them alternatives – like ensuring proper supply of green crackers across cities – before introducing such a drastic measure. Buyers and sellers both wait for festivals to celebrate life. What good is a festival like Diwali without some fireworks?
Currently, Delhi's population stands at 2.9 crores and the amount of waste generated is huge, creating water and air pollution. That should be taken more seriously the whole year round, rather than curbing emissions on a single day. When we provide better infrastructure to the people living in a city, people also take care of the city and try to solve its many problems. So if people really want to have an eco-friendly Diwali, may I suggest they take care of the environment the whole year round and begin preparations a year in advance for Diwali celebrations!
And yes, I feel population explosion is the root cause of most social ills. Less people means there is more space for a person to express themselves in a healthy manner. When people are happy, environment is happy. I hope things will change for the better next year. Many fireworks makers from Sivakasi in Tamil Nadu (the hub of fireworks business) have now been trained to make eco-friendly/green crackers that have low emission as well as low decibel levels. Next year we hope to have a better Diwali.