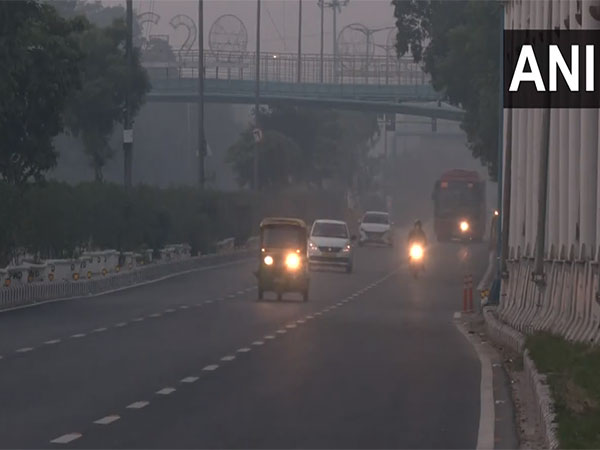 LM NEWS 24
LM NEWS 24
Pollution Worsens In Delhi-NCR, Extra Caution For Pregnant Women, Children
As mercury dips in the National Capital Region and air quality worsens, doctors have expressed concerns regarding the health of the people.
On Tuesday, the Air Quality Index crossed 350 in Delhi, which was the worst for this season so far.
Doctors are alerting patients and telling them measures to safeguard their health. Speaking to ANI, Dr Subhash Giri, Director, Lady Harding Medical College said that they are receiving a lot of patients due to side effects of pollution.
"These days we are getting a lot of patients due to pollution and it affects lung conditions. Pollution is also causing effects on our neuropsychiatric behaviour. Long-term pollution causes dementia. Overall every system of our body is affected due to pollution. We used to have roughly 10-15 patients in our emergency earlier, but now the patients have increased to around 40," he said.
Dr Giri further urged the children and elderly to not expose themselves to the outside atmosphere frequently.
The maximum bad effect of pollution is on children, elderly people and pregnant women. Children, the elderly and pregnant should try to be within the house only. They should wear the mask when they go out of their house," he said.
Vivek Chattopadhyaya, Principal Programme Manager, Air Pollution Control Cell, Centre for Science and Environment (CSE) said "The Air Quality Index today is in Very Poor category. It indicates that the air pollution level has gone up. This also says that our efforts have been a failure so far because the smoke from stubble burning has not even reached here yet. The pollution is rising due to causes in the city itself. The air has become still and its speed is slowing down causing an accumulation of pollution."
He cautioned that if control measures are not implemented the air quality would enter Severe category.
"Right now, we need strictness with our control measures and that the action plan can be implemented across the city…There are a lot of sources of pollution in Delhi…The city has industries and commercial activity level is very high too. This is a landlocked city. When the air becomes still and the mixing height comes down, the pollution starts accumulating very close to the ground…The temperature is going down and the air is growing dense so pollution build up is taking place. If our efforts are not very successful the air quality can enter Severe category…", said Chattopadhyaya.
Last week, Delhi Environment Minister Gopal Rai said that a 15-point winter action plan is being implemented one by one to curb pollution.
"Delhi Chief Minister Arvind Kejriwal had earlier announced a 15-point winter action plan to curb the pollution caused by vehicles, biomass burning, dust, etc. Now this winter action plan is being implemented on the ground one by one to reduce pollution in the national capital," Rai had told ANI.
The Delhi Minister added that since one of the major causes of pollution is vehicles, they have started the 'Red Light on, Gaadi off' campaign on October 26."Now the data says that in AQI the level of particulate matter (PM) 10 is decreasing and that of PM2.5 is increasing. This means that pollution caused by vehicles and biomass burning is increasing. For this, the 'Red Light on, Gaadi off' campaign has been started," the Delhi minister had said. (ANI)