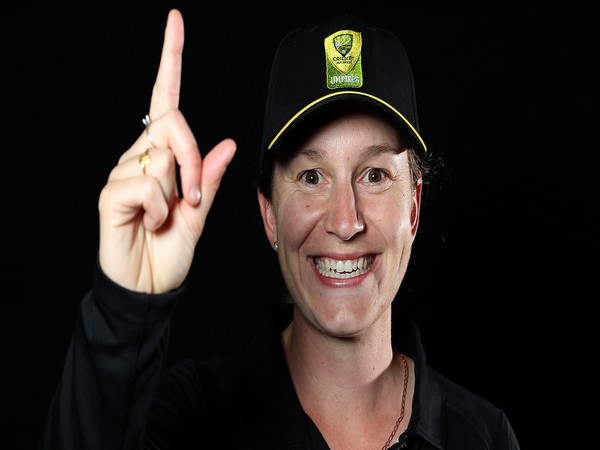 LM NEWS 24
LM NEWS 24
Polosak, Sheridan To Become First Female Umpires To Officiate In Sheffield Shield
Claire Polosak and Eloise Sheridan are poised to make history for Australian cricket by becoming the first female umpires to officiate in the Sheffield Shield.
They have been nominated to officiate two games in November.
Both umpires have previously stood in Marsh Cup and BBL matches in Australia, but no female umpire has previously stepped on the pitch for a Shield match. This comes after England's Sue Redfern became the first female umpire to stand in a County Championship match in September between Glamorgan and Derbyshire in Cardiff.
Polosak will umpire Western Australia's match against South Australia at the WACA Ground on November 15, while Sheridan will officiate Victoria's match against Queensland at the MCG alongside Gerard Abood on November 16.
"I am very much looking forward to standing in the Sheffield Shield match at the WACA Ground. Just like players, umpires are always working towards opportunities at higher honours, and this is undoubtedly another step forward on the pathway for umpires. Thank you to Cricket Australia, Cricket NSW and the NSW Cricket Umpires' and Scorers' Association for their support," Polosak was quoted as saying by ESPNcricinfo.
"I'd especially like to extend my appreciation to the countless umpiring colleagues that I have had the pleasure to stand with. I have learned from every single one of them and this appointment is standing on their shoulders," she added.
Sheridan made her women's Test debut in the 2022 Ashes and officiated in the 2022 Women's ODI World Cup and the 2023 Women's T20 World Cup.
"I am excited to be making my men's first-class debut and honoured to be doing so in the same round as Claire. This is a significant moment for umpiring in Australia, and hopefully, we can continue to break down barriers for those who come after us. It also provides a great opportunity for others to recognise the important role that umpires play in the game and it might inspire a few budding umpires to join the team," Sheridan said.
"I am proud that my hard work has resulted in this opportunity and excited to see what the future holds in my umpiring career. I am really grateful to the support from Cricket Australia and SACA along the way, as well as my family and friends," she added. (ANI)
Read More: https://lokmarg.com/