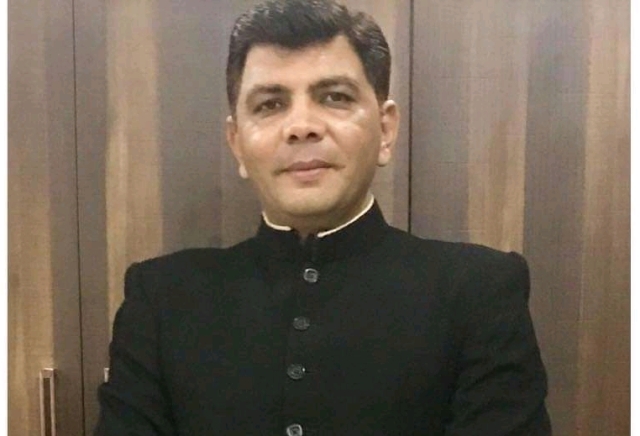 LOK ISSUES
LOK ISSUES
'Population Control Drive Must Not Target A Specific Community'
Anupendra Singh, 42, an advocate-cum-social worker from Moradabad, Uttar Pradesh has worked with the marginalised sections of the society teaching them about the benefits of population control. While he agrees with Prime Minister Narendra Modi's call to the nation to adopt population control measures, he says that overpopulation is not limited to a specific community. While addressing the issue, the 90 crore Hindus living in India must be sensitised too.
I have been working towards empowering large sections of marginalized people for the past 15 years making them aware of the dangers of over-population. It is an issue close to my heart. I feel that overpopulation is the root cause of multiple problems.
The PM, during his Independence Day speech, said that population control is an act of patriotism and I totally agree with it. However, I would like to mention here that overpopulation is not a community-specific problem. India's population is close to 130 crore, nearly 90 crore people are Hindus and 30 crore are Muslims and the rest belong to other faiths. When we talk about population control, we must reach out to the 90 crore Hindus, who form the major chunk of India's population.
Over the years I have been part of several projects aimed at population control. We have organised numerous camps, workshops, which included both individual as well as group counselling sessions. People attended them in droves. I have found that several people are open to the idea of population control and family planning, but they do not know how to go about it in the face of societal pressure. However, there are many people who try to shrug it off saying: Ye hamare ghar ka mamla hai. Hum dekh lenge. (This is our private matter, we can handle this on our own)
They fail to understand that a family is the basic unit of the society, which is a part of a state, and that state is part of a country. A family unit is a microcosm of a nation. Nearly 70 percent of the world's population lives on almost 2.5 percent of the world's land area and the area per person is shrinking at a horrific pace. This shrinking physical space can lead to lawlessness and anti-social behaviour.
The unemployment rate is on the rise. With the sheer number of people we have in our country, even if people got employed, the quality of work they would get wouldn't be good. So if we want a quality life for everyone, our first priority should be population control.
Irrespective of age, everyone should spread the message of population control. While the adults can adopt and endorse family planning measures, youngsters can just educate people informally or by volunteering with NGOs. I run two schools in Moradabad and I make sure that my teachers and principals utilise the assemblies by talking about how kids can contribute towards betterment of society.
Children come to us with queries, related to family planning and other social issues. The prime minister should understand that it is the bureaucracy, the MLAs and MPs, who are the most important cogs in the wheel, when it comes to population control. If population control is the patriotic duty of every citizen, then the bureaucracy and the elected representatives must ensure that people take it seriously.
They also need to understand why people go for large families (what their insecurities or fears are) and then work with them to eliminate those fears. However, if they just go for population control without understanding the basic reasons and emotions of people, it will only be a temporary solution.