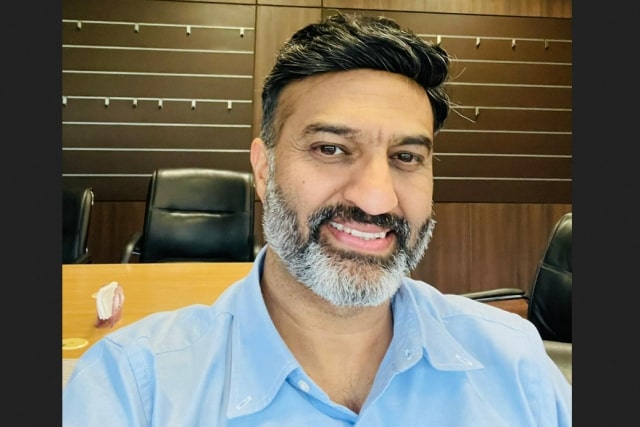 LOK ISSUES
LOK ISSUES
'Positive Impact of Delhi-Meerut Expressway is Multifaceted'
Paras Anand, owner of sports brand SG (Sanspareils Greenlands), says shorter travel time has helped in expansion of business and more consumers for manufacturers in Meerut. His Views:
National Expressway 3 or the Delhi-Meerut Expressway is the broadest 96-kilometer road system connecting Delhi with Meerut via Dasna. Partly funded by the National Highways Authority of India (NHAI), this controlled-access expressway has been a boon for the business community and manufacturers based out of Meerut. Since I am a sports goods manufacturer, I can share the information that as of January 2023, it the sports goods industry exports from Meerut stood at an estimated ₹765 crores and valuation is growing exponentially with each passing month.
With the expressway cutting down the time taken to fulfil the commute between the capital city of New Delhi and Meerut, the linked benefits for the sports industry in Meerut are many. Not only cricket gear — English and Indian willow bats to soft leather goods and cricket balls are manufactured in Meerut and exported to several corners of the globe – even other sports like football, tennis, TT, hockey make Meerut a one-stop sports production hub of India.
The transit time having reduced between Delhi and Meerut to a mere 45-minutes, not only is it becoming possible for the manufacturers to employ manpower from other parts of NCR, more Meerut-based companies are opening offices in New Delhi, Noida, Ghaziabad and Gurugram, giving a boost to their business. Conversely, global buyers are finding it easier to make the commute between the two cities, thereby gaining easier access to this industry on a global scale. Even the consumers from Delhi, Gurugram, Noida and Ghaziabad find it easy to visit Meerut for their sports purchases for a variety of choices.
ALSO READ: Meerut DJs – 'A Businessman Must Adapt Change To Survive'
The positive impact of the Delhi Meerut Expressway is on several fronts. Exporting goods to other countries like the UK, South Africa, and Australia, most sports goods manufacturers here have dealings with the leading retail brands of the globe from the sports goods industry. We have definitely observed more global queries coming our way, as well as frequent meetings with representatives of global brands which had become difficult because of the earlier commuting time that was anything between 4-6 hours through everyday traffic jams all along the highway.
Plus, the entire highway was not the least presentable to people coming from other countries. It was dirty, clogged and more like a passage from one village or town to the next with every possible vehicle on it.
This National Expressway 3 is simply beautiful, has speed limits with green open farms on both sides. This soothing commute has also helped those athletes who want to just check out their equipment before using them at the highest level. So, the visits of stars to Meerut has gone up by several counts. The players don't even hesitate to come and check out their stuff whenever they are in Delhi, even for a day. This shows the kind of gap which was there earlier because of not having an Expressway. Some athletes just take a day off and come to Meerut from other cities just to ensure that their sports equipment is prepared well.
As told to Deepa Gupta