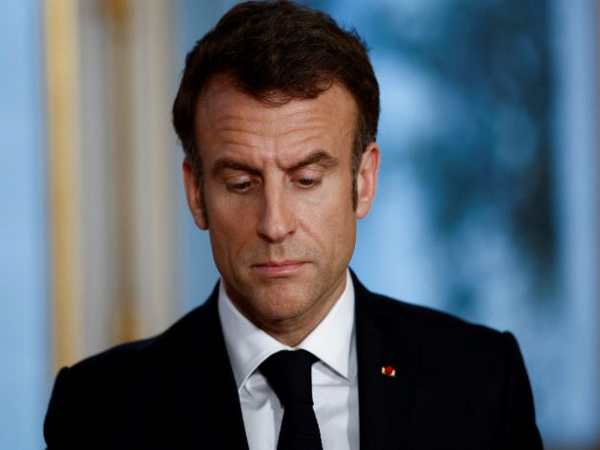 LM NEWS 24
LM NEWS 24
Prezs' Of France, Poland Monitoring Situation In Russia
French President Emmanuel Macron is "closely" monitoring the situation in Russia, CNN reported. Similarly, Poland's President Andrzej Duda said that events beyond their eastern border are being "monitored."
In a statement released by the Elysee, "The President is monitoring the situation closely. We remain focused on supporting Ukraine." Yevgeny Prigozhin, the head of the Wagner group, on Saturday, announced that his troops had taken control of military facilities in two Russian cities, CNN reported.
Polish President Andrzej Duda said that due to the situation in Russia, he held talks with the country's Prime Minister, Minister of National Defence and allies.
Taking to his official Twitter handle, he stated, "Due to the situation in Russia, we held consultations this morning with the Prime Minister and the Ministry of National Defense, as well as with the Allies. The course of events beyond our eastern border is monitored on an ongoing basis."
Meanwhile, Estonia Prime Minister Kaja Kallas said that they were following the development of the situation in Russia. She urged the people of Estonia not to travel to any region of Russia.
Kaja Kallas in a tweet stated, "Estonia is closely following the development of the situation in Russia and exchanging information with allies. I can assure that there is no direct threat to our country. Border security has been strengthened. I also urge our people not to travel to any part of Russia."
Russian President Vladimir Putin in a televised address to the nation on Saturday said that the "armed mutiny" by the Wagner Group is a "stab in the back" and vowed to punish those who were on the "path of treason" or anyone who takes up arms against the Russian military.
In his televised address to the nation, Putin said, "Renegade actions against those fighting in the front is a stab in the back of our country," CNN reported. Putin also pledged a harsh response and punishment to those who plan "an armed rebellion."
"We will defend both our people and our statehood from any threats, including internal treachery. What we have been confronted with can be precisely called treachery. The unbounded ambitions and personal interests have led to treason and a betrayal of the country and its people," Putin was quoted as saying by TASS.
Putin's statement came hours after The Federal Security Service (FSB) of Russia opened a criminal case into a call for an armed mutiny by the Wagner group. The FSB urged Wagner fighters not to obey Prigozhin's orders and take measures for his detention.
Russian President said that "any internal turmoil" is a "deadly threat" to Russia's statehood and Moscow's actions to protect the homeland. He noted that such a threat will "face a severe response."
Calling the situation in Rostov-on-Don "difficult," Putin in his address noted that the work of civil and military administration had been blocked in Rostov. "The situation in Rostov-on-Don remains difficult during the armed uprising. In Rostov, the work of civil and military administration is basically blocked," Putin said as per the CNN report.
Earlier today, the Wagner chief Yevgeny Prigozhin said his forces have taken control of military facilities, including the airfield in Rostov-on-Don, according to CNN. Prigozhin's actions come after he accused Russian forces of striking a Wagner military camp and killing "a huge amount" of his fighters. Russia's Ministry of Defense has denied his claim and termed it an "information provocation." (ANI)
Read More: http://13.232.95.176/