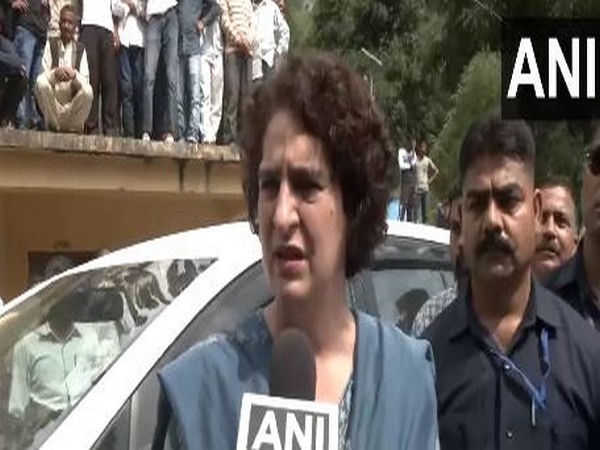 LM NEWS 24
LM NEWS 24
Priyanka Slams Centre's Decision To Reduce Tariff On American Apples
Congress leader Priyanka Gandhi Vadra on Tuesday slammed the Centre over its decision to reduce customs duty on apples imported from the US, saying it will make import of American apples easier and the move has come at a time when apple growers were facing problems.
Priyanka Gandhi, who is visiting rain and flood-affected areas of Himachal Pradesh, said there has been a massive loss.
The Congress leader told ANI that the farmers in the state were suffering due to decisions of industrialists concerning procurement and the central government's move on tariff reduction on apples coming from US will affect them adversely.
"…This will make the import (of American apples) easy and they will be sold easily. Prices of procurement of apples in Shimla have been brought down by big industrialists. When the apple growers are suffering here, who should be helped? They, or the farmers in the US?" she asked.
The Congress leader said local farmers should be helped and they should get proper price for their produce.
She was answering a query about Centre's decision of 20 per cent reduction in customs duty on apples imported from the US.
In June, the US and India agreed to terminate six outstanding disputes at the World Trade Organization. Also, India agreed to reduce tariffs on certain US products, including chickpeas, lentils, almonds, walnuts, apples, boric acid, and diagnostic reagents, a United States Trade Representative statement said on Friday.
An additional 20 per cent duty was imposed on US apples in 2019 in response to US' measure to increase tariffs on certain steel and aluminium products. There is no reduction on Most Favoured Nation (MFN) duty on apples which is still applicable on all imported apples including on the US at 50 per cent.
Political leaders in Jammu and Kashmir, including former chief ministers Farooq Abdullah and Mehbooba Mufti, have also slammed the Centre's move to reduce tariff on apples imported from the United States.
Speaking about the impact of rain-induced floods in Himachal Pradesh, Priyanka Gandhi urged the Central government to declare the situation in the hilly state a national disaster.
She told ANI that the state government is doing what it can and the calamity should not be politicised.
"The situation is very painful. There has been a massive loss…People are suffering…We have been requesting that if the Central Government declares it a national disaster, it will be beneficial to them (locals). The state government is doing everything it can…But some things can be done only with the help of the Central Government. I'm sure they will help… I don't think anyone wants to politicise such a calamity…," she said. (ANI)
Read More: http://13.232.95.176/