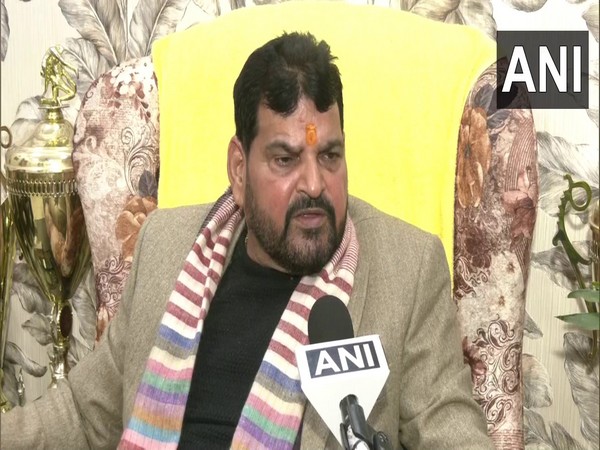 LM NEWS 24
LM NEWS 24
Probe Against Brij Bhushan To Be Completed By June 15: Anurag
After meeting with India's star wrestlers Bajrang Punia and Sakshi Malik on Wednesday, Union Sports Minister Anurag Thakur assured them that the ongoing probe against Wrestling Federation of India (WFI) chief Brij Bhushan Sharan Singh will be completed by June 15 and a chargesheet will be submitted.
A six-time BJP MP, Brij Bhushan was booked by Delhi Police following allegations of sexual harassment.
Earlier, on Wednesday, wrestlers Bajrang Punia and Sakshi Malik reached Thakur's residence in the national capital, responding positively to a call for discussion by the government on the demands and issues put forward by the grapplers during their protest.
"I had a long 6-hour discussion with the wrestlers. We assured them that the probe will be completed by June 15 and a chargesheet will be submitted. The next election for WFI president will be conducted by June 30," the Union Sports minister said.
Speaking to reporters at his residence after holding parleys with the ace grapplers, Thakur added, "An Internal Complaint Committee of the wrestling federation will be constituted. It will be headed by a woman. We have demanded that all FIRs filed against wrestlers be withdrawn. They also requested that Brij Bhushan Singh, who has completed 3 terms (as WFI chief), and his associates be asked not to stand for the elections again. The wrestlers promised not to hold any fresh protests before June 15," said Thakur.
Meanwhile, Bajrang Puina said the government assured that the police probe against the WFI chief will be completed before June 15.
"The government has assured us that the police investigation will be completed before June 15. We requested that all FIRs against wrestlers be taken back and he (Thakur) agreed to it. If no action is taken by June 15, we will launch fresh protests," said Punia after meeting Thakur. (ANI)
Read More: lokmarg.com