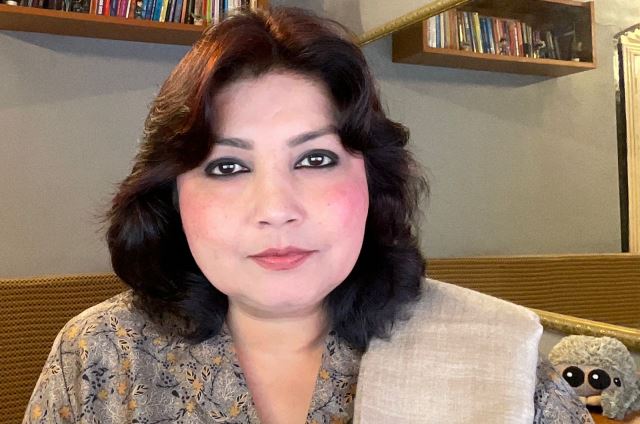 LOK ISSUES
LOK ISSUES
Protests In Iran Must Guard Against A Civil War-Like Situation
Sheeba Aslam Fehmi, a Delhi-based writer and Islamic feminist, says women's right to choose their clothing without coercion is the real challenge
The hijab row and the resulting anti-regime protests in Iran are symptomatic of an interesting fact. It not only tells us about the present Iran but also about other liberal democracies that daringly point out the majoritarianism of others, but never reflect on their own. From a progressive mindset, I am always against any coercion anywhere in this world.
I had opposed attacks on burqa in France also. At that time some clerics in India were also opposing it in the name of democracy. I told them that you do not have a moral right to oppose this because they never objected when they were forcefully being implemented in Iran and Saudi Arabia. We are the ones who have opposed both forms of coercion.
In India, if we look at the plight of women who come from the majoritarian section of society, they do not have any right to make decisions for themselves. They are being told to become a good wife and good daughter-in-law. A university in Gujarat is teaching them how to be good wives. Whom to marry, what to produce…? Everything is being dictated to them. This is the fallout of majoritarianism which is on the rise in the whole world. It is devoid of any moral responsibility and opposes any kind of progressive trend.
In almost all Muslim countries women are demanding to break free from the hijab. Saudi Arabia is changing and women are celebrating their freedom there. UAE has almost become European. The same is true with Bahrain, Oman, Malaysia and elsewhere. Nowhere are Muslim women seen demanding for a hijab.
ALSO READ: 'Let A Woman Decide What To Wear Or Not'
But in India if someone posts a photo of one's child in hijab on social media, people start celebrating it in the comments section. This is the sort of brainwashing where women are being told that an ideal woman should be like this. This is much more overt now. We cannot give a discount to this kind of ideological brainwashing when women in the Muslim world are demanding to break free.
The fundamental question here is cultural. Why Muslims of Kerala must resemble Arabs? Why can't an Indian Muslim have one's own identity? I was in a television debate where Asiya Andrabi said that she wants to bring the culture of Saudi Arabia to Kashmir. I countered her by asking that if a Kashmiri says he wanted to take his culture to Saudi Arab, will he not be persecuted there! You cannot interfere with culture. Culture evolves inside a specific geographical space. We need to differentiate between a culture and a regressive practice.
A distinctive feature of Iran that differentiates it from India is its geopolitics. It is disturbing to know that loads of arms are being seized in outer areas like Kurdistan and security forces from the Basij militia have been killed. This has resulted in the government creating a successful perception that protests are being aided by foreign elements, especially concerning Hillary Clinton's statement about carpet bombing.
Read More Article : http://13.232.95.176/
Supporting an idea is one thing but we must be alert of the means because a situation of civil war is being unfolded there. We must also keep in mind that there is a written document from the Reagan and Bush era that says the US needs to pull down five Muslim states in the Middle East. Remember that only Iran is surviving to this day and the rest have been destroyed.
As told to Abhishek Srivastava