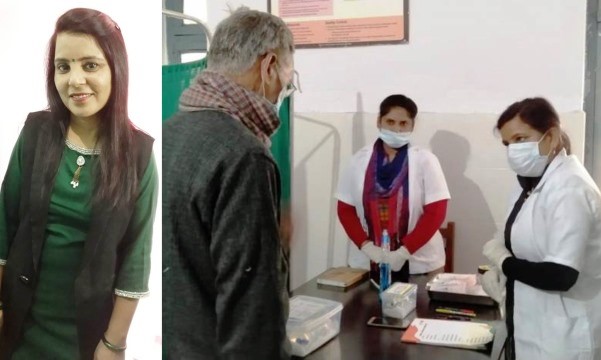 LOK ISSUES
LOK ISSUES
'Proud To Be A Part Of Vaccination Programme'
Savita Paliwal, 52, a senior vaccinator in Moradabad (UP), is happy to see India among the first few countries to launch vaccination programme early. She explains how the monumental process will unfold
I have been in the medical profession for nearly three decades now and have been involved with quite a few vaccination and immunisation programmes. As a government employee at the Community Health Centre at Thakurdwara, Moradabad, I have been actively involved in building a healthy society. However, this time it is quite different.
Dealing with the Covid-19 is something that we have never seen before in our entire career. Healthcare professionals have been on their toes for nearly a year now. And with new strains coming up at different parts of the world, the challenge is only getting tougher.
It was therefore both a moment of relief and pride when we were informed that India is one of the first few countries to start vaccination programme. We have compiled the beneficiary list in our zone and have had two dry runs, on January 5 and 8.
We have been divided into two teams of three members each. Both teams have one vaccinator, one helper and a data expert (someone who keeps track of the beneficiaries who get vaccination). Healthcare professionals, especially the pharmacists and paramedical staff will be given the vaccine on priority basis.
The phase 1 of the programme begins on January 16. Each team is supposed to vaccinate 25 people in a day, so in our locality you can say that the Community Health Centre employees will be vaccinating around 50 people daily. The process will be spread across five rooms with standard operating procedure in place like regular sanitization, temperature screening etc.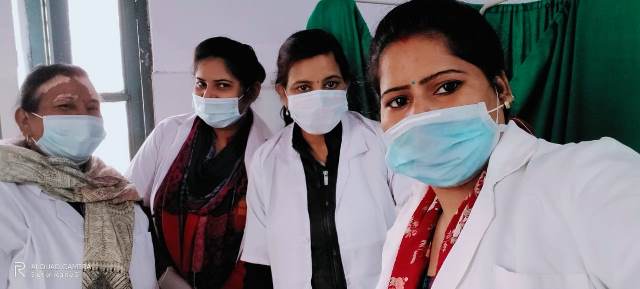 The DM (district magistrate) was very involved in how the dry runs were conducted and there was total cooperation from the Chief Minster's office as well. I feel happy that we are all functioning as one smooth machinery.
Of course, many people are scared of taking vaccines but as someone with an extensive experience in this field I know how to soothe people. Asha workers are also involved in the vaccination programme, and spreading awareness about it.
Moradabad was declared a hotspot last year and I would say we expect most people to be co-operative. No query of the beneficiaries will be considered insignificant and we will take care to also inform them of the minor side-effects they might encounter after the vaccination.
I feel lucky to be a part of this monumental process. I have been keeping myself updated with all the news about vaccines developed in India as well as other countries and I would say so far we have handled the Covid-19 situation really well. But it is not over yet and the pandemic needs the cooperation of every single citizen of the country. I make it a point to carry extra masks in my bag and hand them free to anyone I see not wearing a mask.
I feel proud that India developed and mass-produce a vaccine in good time and now we aren't dependent on any foreign country for the immunity programme. I wonder how the scientists who developed the vaccines must have raced against time to save as many lives as possible. I hope the process goes smoothly. We have managed and eradicated polio and now we are confident we shall put corona virus behind us too.