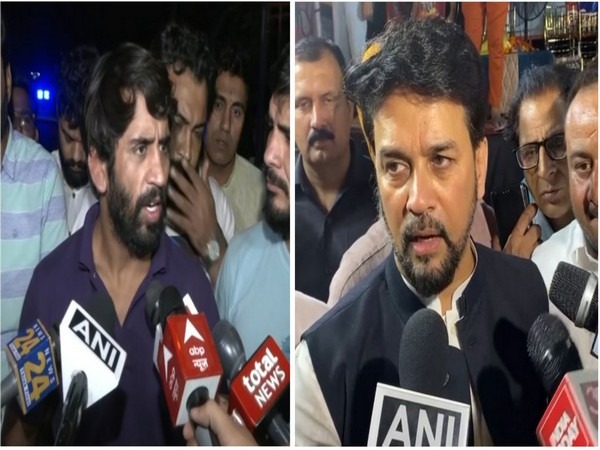 LM NEWS 24
LM NEWS 24
Punia, Sakshi Reach Anurag's Residence For Talks
Wrestlers Bajrang Punia and Sakshi Malik reached the residence of Union Sports Minister Anurag Thakur following fresh proposal by the government for discussion on the issues raised by them during their protest.
Anurag Thakur had said on Tuesday that the government is willing to have a discussion with the wrestlers on their issues.
"I have once again invited the wrestlers for the same," he had said in a tweet.
The wrestlers have been protesting to press their demand for arrest of BJP MP and WFI chief Brij Bhushan Sharan Singh over sexual harassment allegations against him.
Olympics medallist Sakshi Malik had said earlier in the day that they will discuss the talks proposal of the government and take a consensus decision.
"We will discuss the proposal given by the government with our seniors and supporters. Only when everyone gives their consent that the proposal is fine, then will we agree. It won't happen that we will agree to anything that the government says and end our protest," Malik said in a telephonic interview with ANI.
Read More: lokmarg.com