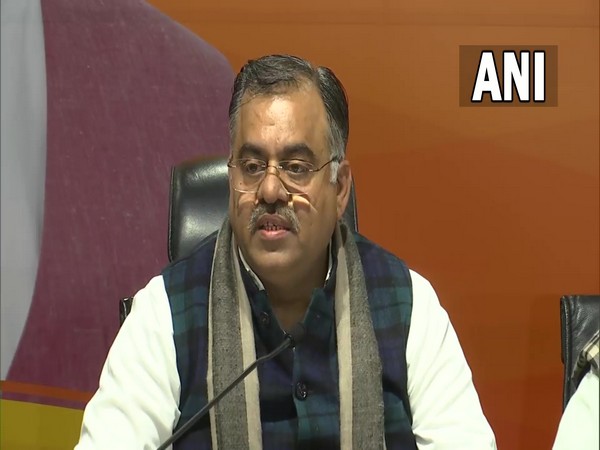 LM NEWS 24
LM NEWS 24
Punjab Govt Has Collapsed, AAP CM Should Resign: Chugh
Bharatiya Janata Party (BJP) leader Tarun Chugh on Monday took a swipe at the Aam Aadmi Party government in Punjab and said that the administration of the state has collapsed, and the Chief Minister should "immediately resign".
This statement came in reaction to the decision of the Punjab Civil Services (PCS) Officers Association to go on a week-long strike to protest against the arrest of IAS officer Neelima, by the Punjab Vigilance Bureau (VB).
Chugh said this reflects how the AAP government has crumbled in the border state.
"Due to the lopsided and myopic vision of the AAP government in Punjab there is the unprecedented collapse of administration while AAP leadership has completely failed," the BJP leader added.
Chugh requested the Punjab Governor to intervene in this crisis of the state and take a report from the AAP government about the abysmal failure of governance.
He also expressed his serious concern at the Punjab IAS officers' delegation expressing resentment over the Punjab Vigilance Bureau's action against IAS officer Neelima who was recently booked by VB.
A delegation of around 50 IAS officers met Chief Secretary VK Janjua and flagged their resentment before them. The officers said that the procedure had not been followed while registering the case against Neelima.
Chugh said the AAP leaders have proved themselves to be thoroughly incompetent to run the state in spite of the big mandate given by the people.
He demanded the resignation of Chief Minister Bhagwant Mann for his failure to handle the bureaucracy.
"Punjab has never faced such a situation which has arisen today and indicate the loss people are going to face when officials are not at their desk," he said. (ANI)
Read more: http://13.232.95.176/