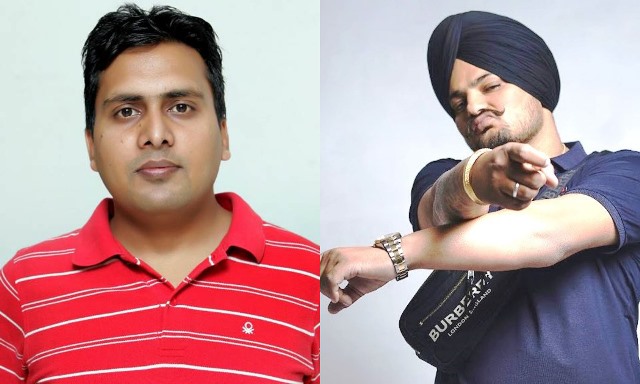 LOK ISSUES
LOK ISSUES
'Punjabi Pop Glorifying Gangster Cult is a Worrisome Sign'
Vishav Bharti, a Chandigarh-based journalist, says the rise in popularity and killing of Sidhu Moose Wala are linked to the evolution of a violent cult in Punjab
Punjab is the birthplace of many a valiant fighter and folklore. Home to Sikh religion, the Punjab also has a history of cultural synthesis, confederacy and progressive politics, from the rule of Ranjit Singh to Ghadar and communist movements. Hence, this new cult of violence, which was manifest in the recent killing of Punjabi rapper Sidhu Moose Wala, appears incongruous to this holy land. But one must dig deeper to unravel the evolution of Punjab in recent times to know the truth.
After the end of violent militancy and extremism around the demand for Khalistan, which also saw high-profile assassinations, there was a momentary lull here. I was in a school in the mid-1990s, when a new cult of incipient violence appeared on the horizon. This time it was indigenous, but rose from the bowels of Punjab's small towns and hinterland. Its language was different: gangster politics with a pronounced local flavour.
Musical lyrics, so essential to the land of Punjab, also talked about this machoism and recklessness, albeit in glorifying terms. These songs talked about SUVs, gun-toting musclemen and fearlessness. Subhdeep Singh Sidhu Moose Wala, originally from the caste-ridden, oppressive and feudal social fabric of Mansa, too sang about the 'gangsta appeal', thok-thok (shoot), jaanleva shonk (life-threatening pursuit) and much more.
Moose Wala celebrated a cult of violence through his pop-rap which were huge hits, unprecedented in the history of modern music in Punjab. His peppy music struck a chord. He surpassed Gurdas Maan and Daler Mehndi in terms of popularity at a young age.
There are alleged stories of Moose Wala being involved in gangster rivalries which has stretched its tentacles across the towns and districts of Punjab, moving from the periphery to centre-stage. Some estimate his monthly earnings in crores of rupees.
Several popular singers in Punjab have been raking in a lot of money, attracting calls of extortion. One particular singer was kidnapped and shot on his thigh after he refused to pay; later, it was alleged, that his family paid up and he was released on the sly. There have been other cases of violence involving local politics, including the murder of a student leader close to the Akalis.
This rise of a violent cult did cause worry among the sensitive artistes of the state. In 2017, when Navjot Singh Sidhu was a Union Minister for Local Bodies and Cultural Affairs, a group of Punjabi artists, writers and poets requested him to set up a Punjab Culture Commission which would protect and promote the authentic folk and oral traditions of Punjab, seeking to counter the new cult of violence. I remember Moose Wala's named figured in the discussion at that time.
At the time of his death, just 27 years of age, Moose Wala had around 100 million followers across Punjab, India and rest of the world in his social media presence. He was fielded as a Congress candidate from Mansa. However, in spite of his popularity on music charts, he lost badly. This may be a case in point that the polity of Punjab disapproves of meaningless violence and SUV-gun culture.
On the day of his killing, he travelled without his bodyguards, left his modified bullet proof vehicle at home, and went literally unprotected to meet his aunt in Mansa, living up to his own professed lifestyle. The unfortunate, violent death of a young artist is a reminder that all is not well with Punjab, despite the overwhelming victory in the recent assembly polls of the Aam Aadmi Party. The new government must wake up to this warning signal.