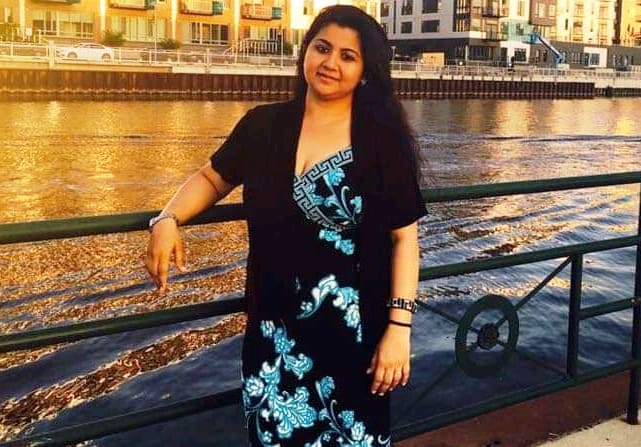 LOK ISSUES
LOK ISSUES
'Put The Fear Of Law Into Road Users'
Rashmi Wishnu, 38 an engineering professor from Jodhpur, Rajasthan, met with an accident 12 years ago. The trauma still haunts her. With the new Motor Vehicle Act, she hopes some sanity to return on Indian roads.
I have just come back to India after having spent three years in the United States. I can clearly feel the stark difference between the way things are run here and in a mature civil society. To use a desi phrase, everything on Indian roads runs 'Ram bharose' — your life is in God's hands, when you negotiate Indian roads.
I hope the New Motor Vehicles Act will ensure commuters some safety. I have met with an accident and I know traumatic it is. The accident occurred in 2007, and every time I hear a car screech on the road, my heart skips a beat. The trauma comes back to me.
Back then I used to tie my hair in a long braid. While I was standing at a gas station, a car suddenly came from the wrong side and hit me. I fell and the car ran over my braid. I was just inches away from getting my skull crushed.
The driver of the car did not even bother to stop. The car stopped only after it rammed into the wall of the gas station. It turned out that the driver was actually a woman, who was still learning how to drive. Her coach was absent that day so she took out her own car for practice. The car did not even have the learners sign on it. Some passersby helped get up on my feet and I took a few days to recover.
Years later, when I reached America, I realised the importance they give to traffic rules and regulations. The traffic rules there are so strict that you can't wiggle out of an offence by bribing the officer. Only honesty works.
I am hoping with the introduction of stricter rules, Indian roads will see better days too. However, I am not happy about the fact that there are no strict rules for the safety of children. In the U. S. if a child's safety is jeopardized, the fine is four times that of a normal offence. The Indian government should give this a thought. For, if children are taught from a young age to follow traffic rules and are kept safe on the roads, they grow up to be conscientious citizens.
I also had a tough time trying to find good quality helmets for my two kids, so I make them wear cycle helmets, when either of them are riding with me on my scooty. Good quality helmets for both adults and kids are a rarity — there is a good chunk of the society that cannot afford a good quality helmet.
US authorities also do not unnecessarily harass good Samaritans. However, in India it's just the opposite case. Once a friend and her brother had gone out for an ice cream at around 11 pm. Three teenage boys were also sitting at the stairs of a nearby vacant building and enjoying their ice cream. Suddenly a window grill fell on a boy's head, fracturing his skull. My friend and her brother drove them to the hospital, but were harassed so much by the police that they felt bad about having helped someone in need. For days the neighbours would tell them that their car smelled of blood. In the US however, you just call 911 and the paramedics and police arrive almost immediately at the scene. The support system is so phenomenal! India needs to look at providing additional infrastructure and put a sound emergency response system in place, if they want roads to be safer. Just imposing heavy penalty will backfire.
After coming back from the US I haven't needed to pay a single bribe because I am more aware of my rights. In the US, citizens can sue the authorities for non-maintenance of roads. But in India, people have to roam around in astronaut suits to get the attention of authorities (as happened in Bengaluru recently). If the government keeps their end of the bargain of providing good and non-congested roads, I am sure it wouldn't take much for people to keep their end of the bargain –and abide by the rules.
]]>