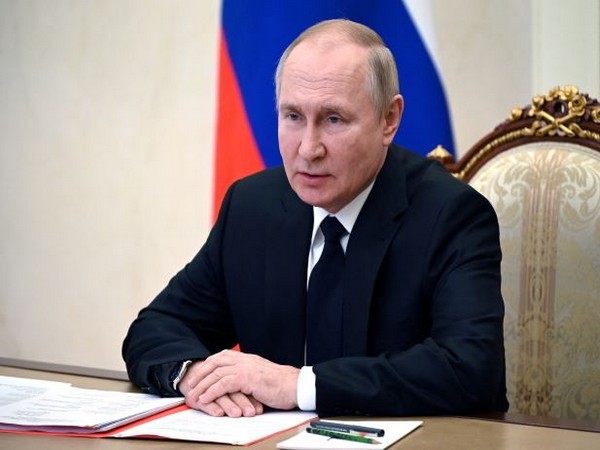 LM NEWS 24
LM NEWS 24
Putin Expected To Address Nation Soon, Says State Media
Russian President Vladimir Putin is scheduled to deliver a televised address to the nation "soon," state news agency TASS reported citing Kremlin Spokesman Dmitry Peskov.
"Indeed, Putin will deliver an address shortly," Peskov said in response to a question as reported by TASS.
The news follows claims of the Wagner private military group taking military control of a Russian city, reported CNN.
Wagner chief Yevgeny Prigozhin has said that his forces have taken control of military facilities in Rostov-on-Don and of the airfield as well.
According to the CNN, Prigozhin has in a series of messages on Telegram accused the Russian forces of striking a Wagner military camp and killing a "a huge amount" of his fighters.
A CNN report said that Prigozhin in a video posted on the Wagner official Telegram channel stated, "We are at headquarters at 7:30 a.m. Military facilities in Rostov, including the airfield are under [our] control."
"Planes that leave for combat work leave as usual no problems. Medical flights are leaving as usual. All we did was to take control so that the attack aviation would not strike us but strike in the Ukrainian direction," he added.
Prigozhin said he is in Rostov-on-Don and his men are not stopping the officers from carrying out their duties.
"The main headquarters, the main control point is working as normal, there are no problems. No officers have been cut off," Prigozhin said, CNN reported.
Earlier, Prigozhin said that his men had crossed the border from Ukraine into Russia and were ready to go "all the way" against the Russian military.
As a long-running standoff between Prigozhin and the military top brass appeared to come to a head, Russia's FSB security service opened a criminal case against him, TASS news agency said. It called on the Wagner private military company forces to ignore his orders and arrest him.
The move came not long after the Kremlin accused Prigozhin of calling for armed mutiny.
Prigozhin, whose frequent tirades on social media belie his limited role in the war as head of the Wagner private militia, has for months been openly accusing Defence Minister Sergei Shoigu and Russia's top general, Valery Gerasimov, of rank incompetence and of denying his forces ammunition and support, reported CBC News.
Prigozhin urged Russians to join his forces and punish Moscow's military leadership in the most audacious challenge to President Vladimir Putin since the start of the offensive in Ukraine last year. (ANI)
Read More: http://13.232.95.176/