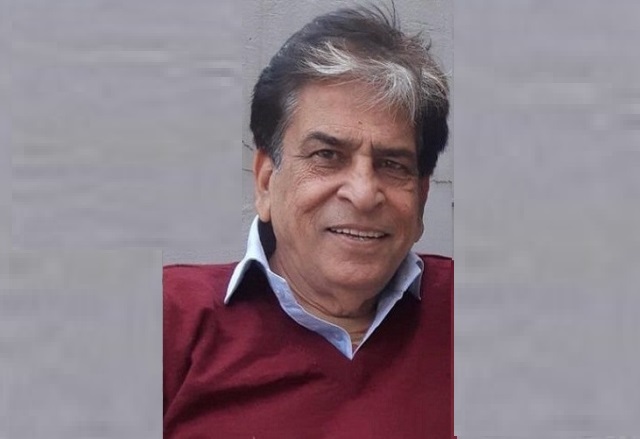 LOK ISSUES
LOK ISSUES
'Radicalisation Of Muslim Youth Must Stop At Any Cost'
Liyaquat Amar, 70, is the president of Bohra Youth community in Udaipur. Amar feels it is the duty of every progressive Muslim to work against radicalisation of youth. His views:
First and foremost, there cannot be any whataboutry over the gruesome killing of Kanhaiyalal. This was an act of religious fanaticism. Period. Ours has been a very peaceful city. But this incident has shocked me beyond words. I am yet to come to terms with the fact that some people amongst us got so radicalised that they not only killed an innocent but were also boastful about it on camera – all in the name of Islam.
One may criticize Nupur Sharma for her statement against the Prophet; or may argue with those who supported her statement. But killing somebody for it will be the biggest disservice to Islam itself. Islam says that killing of an innocent is equal to killing the entire mankind itself. There is no place for such religious violence in any civilised nation.
I have little doubt in my mind that the killers will get the maximum punishment for the crime they have committed. But the larger issue is radicalisation of our youth. This religious fanaticism must stop at any cost. I therefore appeal to all liberal and progressive people from Muslim community to come forward and join hands against radicalisation of our country's youth.
There are several enemies of India across the borders and they will leave no stone unturned in creating rift among the Hindus, Muslims, Sikhs, Christians and other communities of India. We have to be watchful of our men lest they fall in wrong hands. For the sake of the future of this country and the youth, we need to stem religious extremism as soon as possible.
I belong to Bohra Youth, a reformatory movement in Dawoodi Bohra sect of Islam, and feel that every belief system needs reforms not radicalisation. Bohra Youth community has set many precedents that are progressive, liberal and reformist. All this in spite of facing a number of backlashes from the traditional Bohra community.
The old school Bohras do not allow us even inside their mosques but it has not bothered us as we have concentrated on a liberal, progressive society. We never compromised with our ethos. Our sons and daughters are encouraged to study as much as they want and do business as well. We are now a thriving community in Udaipur. Such kind of progressiveness is required across the country.
Every Indian citizen is bound to the Constitution of India and laws of the land. But above all, we are all bound by the law of humanity too. It is the only country on the planet with beautiful cultural diversity, it is sad that some people want to destroy it, but people like us will protect it till our last breath.
As told to Deepti Sharma