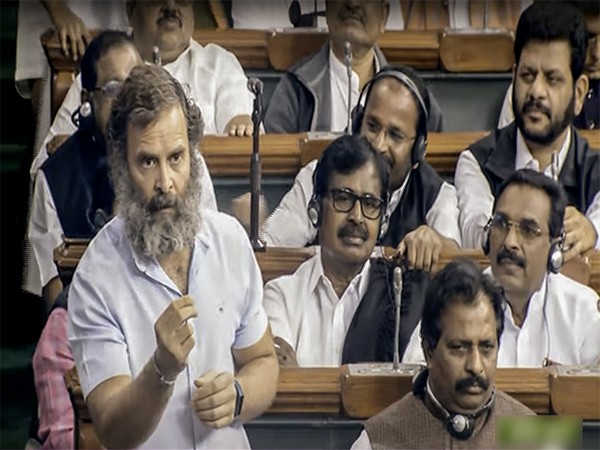 LM NEWS 24
LM NEWS 24
Rahul Asked To Respond To Breach Of Privilege Notice Over 'Derogatory' Remarks
Lok Sabha Secretariat has sought Congress leader Rahul Gandhi's reply on the breach of privilege notice given against him by Parliamentary Affairs Minister Pralhad Joshi and BJP MP Nishikant Dubey over "misleading, derogatory, unparliamentary and incriminatory statements" during discussion of the motion of thanks on the President's address.
Rahul Gandhi has been asked to furnish his reply by February 15 for consideration by the Lok Sabha Speaker.
The communication by the Privileges and Ethics Branch of Lok Sabha Secretariat was sent to Rahul Gandhi on February 10.
"I am to request you kindly to furnish your reply/comments in the matter by February 15,2023," said the letter written by a Lok Sabha official.
Rahul Gandhi, in his speech in the Lok Sabha on February 7, had made several allegations against the government over the Hindenburg-Adani row.
In his letter to the Lok Sabha Speaker, Dubey said the Congress MP made certain "unverified, incriminatory and defamatory statements" in contravention of the rules. He said Rahul Gandhi made these against Prime Minister Narendra Modi "without giving advance notice to the Speaker and also to the Prime Minister as required under Rule 353".
"These statements are misleading, derogatory, indecent, unparliamentary, undignified and incriminatory in nature to the dignity of the House and Prime Minister being a Member of Lok Sabha. Rahul Gandhi, despite making statement in the House that he would provide documentary evidence, has not submitted any duly authenticated document for supporting his statements," Dubey wrote.
"As such, he has made a statement which amounts to misleading of the House in the absence of any documentary evidence besides being a reflection upon the Prime Minister. This conduct is in clear violation of privileges of the House and its members besides being a clear case of contempt of the House," the BJP MP added.
Joshi, who wrote a similar letter, said Rahul Gandhi's remarks are liable to be expunged by the Speaker as these are "derogatory, indecent, unparliamentary and undignified". (ANI)
Read More: http://13.232.95.176/