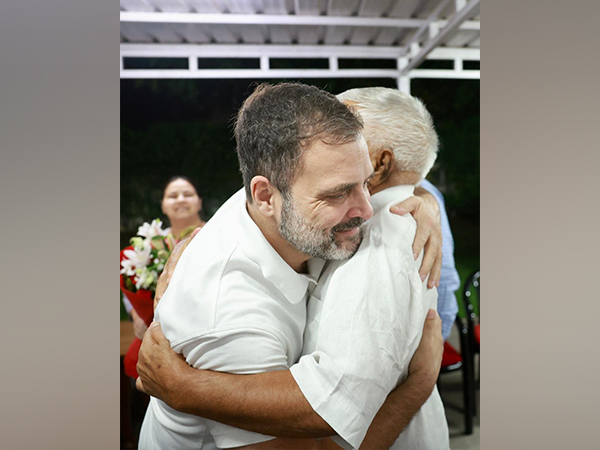 LM NEWS 24
LM NEWS 24
Rahul Calls On Lalu After SC Stay In Defamation Case
After the Supreme Court cleared the decks for his return as an MP by putting a stay on his conviction in the 'Modi' surname case, Congress leader Rahul Gandhi on Friday called on former Bihar chief minister and Rashtriya Janata Dal (RJD) patriarch, Lalu Prasad Yadav, in the national capital.
In a tweet, the All India Congress Committee shared pictures of the two leaders meeting at the New Delhi residence of RJD MP and Lalu's daughter, Misa Bharti.
Congress general secretary KC Venugopal and Bihar Deputy Chief Minister Tejashwi Yadav were also present at the meeting.
Earlier, the RJD patriarch had, in a lighter vein, advised Rahul to get married during the inaugural meeting of the united Opposition in Patna in June.
The Congress and the RJD are partners in the grand Opposition bloc — Indian National Developmental Inclusive Alliance (I.N.D.I.A).
The meeting in Patna was convened by Bihar Chief Minister Nitish Kumar.
Meanwhile, after getting a reprieve from the Supreme Court in the criminal defamation case, Rahul addressed a press conference at the Congress's national headquarters in Delhi, thanking the people for their love and support and saying "truth always triumphs".
"Truth always triumphs, if not today then tomorrow or the day after. I thank people for their support," he said at the press conference in the national capital.
The Supreme Court, in an interim order on Friday, stayed his conviction in the criminal defamation case over the 'Modi surname' remark.
The apex court issued notices to the Gujarat government and the complainant in July on an appeal of the Congress leader challenging the Gujarat High Court order.
The Gujarat High Court, had, in its order earlier, declined to stay his conviction in the criminal defamation case in which Rahul was sentenced to two years in jail by the Surat court over the 'Modi surname' remark.
After his conviction in the case, Gandhi was disqualified as MP from Kerala's Wayanad on March 24.
Earlier in March, a magisterial court convicted Rahul Gandhi for his 'Modi' surname remarks ahead of the 2019 national polls. (ANI)
Read More: http://13.232.95.176/