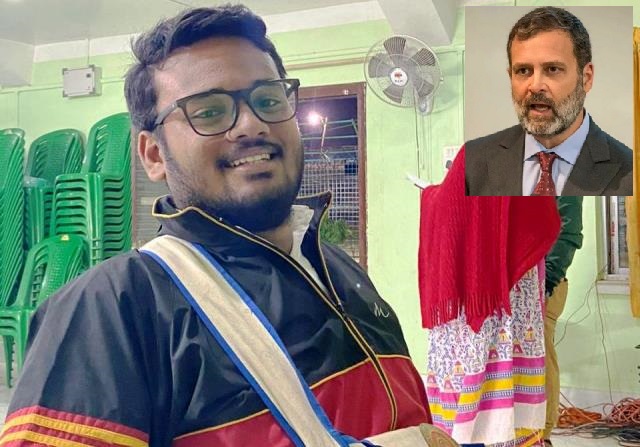 LOK ISSUES
LOK ISSUES
Rahul Gandhi Is Spot On; Democracy Is Under Strain In BJP Rule
Lesley Foster, a student activist of St Xavier's College, Bardhhaman, West Bengal, says our society needs to collectively work towards a vibrant and plural democracy. His views:
As a conscious citizen of India, I must state that I don't belong to any political party and I don't believe in violence. I oppose violence of any kind – in word or deed.
In this globalized world, we must tell everyone what is going on in India. If the BJP and RSS supporters can receive money from the US and other countries, and Narendra Modi can campaign for Donald Trump, then what is the problem with Rahul Gandhi talking about Indian democracy being under threat in the UK?
Despite the unfortunate situation in some parts of India, although a Christian, I have never had any feeling of being targeted in West Bengal, though I belong to a minority community. Like the Muslims, we are very much part of Bengali culture. But, with the coming of BJP, there is all-round concern due to the continuous propaganda of a so-called Hindu State, as is witnessed in the routine and dominant ruling party narrative. The divisive propaganda has entered the minds of young people as well. I am deeply concerned about this.
This disdain for dissent and critical enquiry is best seen in the current dispensation with overtly BJP-linkages at the prestigious Visva Bharati in Santiniketan, where I also stay and work. It seems they are keen on destroying all that Rabindranath Tagore stood for.
ALSO READ: Amartya Sen – Standing Up To Hindu Nationalists
Tagore has been a champion of diverse and inclusive cultures of this country (and the world) and he has given a new dimension to traditional festivals by transforming them to a vibrant, all-inclusive cultural festival. For instance, the 'Poush Mela' every year in winter, was initiated by his father, and over the years it has become an international fair of artisans and folk artists. Baul Fakirs would perform here for more than a century, and people would come from all over the world. Tragically, the current university authorities, aligned with the BJP, have stopped this intrinsically secular mela and have built a wall around the ground.
Why Indian democracy is in danger can be seen through the micro example in this world-famous centre for learning. The myopic authorities are persistent in maligning the alumni, residents of Santiniketan and all those who oppose whatever is happening. Even Noble laureate Amartya Sen, who visits and lives here in his ancestral home and is widely respected, has been attacked.
People from different countries come to visit Santiniketan because it is the place of Tagore, surrounded by the serenity of nature. In the outskirts there are tribal communities who are deeply connected with the culture and heritage of Santiniketan. Now, even this sublime space is under threat. As a concerned youth activist, I feel that we must engage with society, debate and discuss peacefully.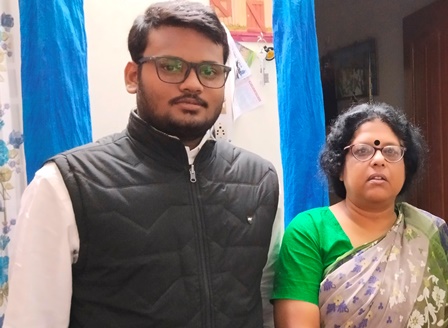 During Covid, for instance, there was sorrow, social isolation, death and despair all around. My mentor, Manisha Banerjee, popularly called Didi, Head Teacher of Labpur Satyanarayan Shikshaniketan, found a way to intervene effectively and help. A kitchen was formed to provide food to people affected with Covid and oxygen cylinders were provided to the patients. She formed a women's team where her own daughter, Meghna, alongside Churki Hansda, Runi Khatun, Barnali Basu and others became the committed, 24×7 volunteers.
This incredible social engagement, in the most difficult circumstances during the pandemic, continued for five months, non-stop. Indeed, our services still carry on. We are only trying to make our country and society better.
As a sensitive youth, I must say that every young person must reach out and help so that this nation and its people can get a better tomorrow. In today's world, there are youngsters totally involved with video games, electronic gadgets, etc. Few of them seem aware, but if all of us become awake, the big picture will become positive, life-affirming and full of hope, so that India can truly become a secular, egalitarian and democratic society.
Read More Article: https://lokmarg.com/
(The narrator is also a radio jockey in Lokayata Shantiniketan International Web Radio)
As told to Amit Sengupta