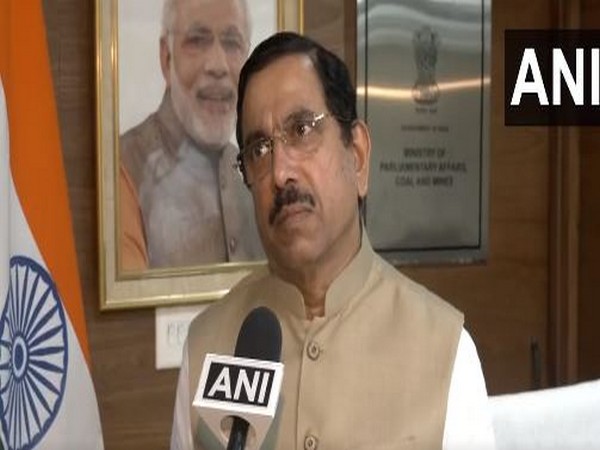 LM NEWS 24
LM NEWS 24
Rahul Trusts Chinese Map Not MEA, Say: Joshi
Union Minister Pralhad Joshi on Wednesday said that Congress MP Rahul Gandhi has more faith in what China states rather than in his own country's foreign ministry and defence ministry personnel.
While talking to ANI, Joshi slammed the Congress party and said that the latter did not have faith neither in India nor in its institutions.
"I think Rahul Gandhi can't understand that the Ministry of External Affairs has already rejected claims on what China did, the map they issued," the union minister said.
"What happened – if China encroached upon our land – this happened during the tenure of Jawaharlal Nehru. He is not aware of history. So, he keeps saying these things. I express my sympathies to Rahul Gandhi. He trusts the Chinese map but not what our MEA or Defence force officers deputed there," Joshi said.
"The Nehru-Gandhi family has always trusted China more. It is their problem because they do not believe in India, they do not believe in the Supreme Court, they do not believe in Election Commission, in the Defence officials or any other institution of India. They only believe in China or Pakistan. That is their problem what can we reply to that?" Joshi said.
Earlier today Rahul Gandhi demanded a statement from Prime Minister Narendra Modi after China released its so-called "standard map" staking claim over Arunachal Pradesh and Aksai Chin.
"I have been saying for years that what the PM said, that not one inch of land was lost in Ladakh, is a lie. The entire Ladakh knows that China has transgressed. This map issue is very serious. They have taken away the land. PM should say something about it," Rahul Gandhi said in Delhi ahead of his departure to Karnataka.
On August 28 China released the 2023 edition of its 'standard map' showing Arunachal Pradesh, which China claims as South Tibet and Aksai Chin occupied by it in the 1962 war as part of its territory. Taiwan and the disputed South China Sea are also included within the Chinese territory in the new map.
India on Tuesday lodged a strong protest against China rejecting claims made by Beijing and said they have no basis to claim India's territory.
The Ministry of External Affairs said that such steps from the Chinese side would only complicate the resolution of the boundary question.
In response to media queries, the Official Spokesperson of the Ministry of External Affairs, Arindam Bagchi said: "We have today lodged a strong protest through diplomatic channels with the Chinese side on the so-called 2023 "standard map" of China that lays claim to India's territory."
"We reject these claims as they have no basis. Such steps by the Chinese side only complicate the resolution of the boundary question," he added.
External Affairs Minister S Jaishankar also stated that it is an "old habit" of China to stake claim on territories that do not belong to them. In an interview with a television channel, the foreign minister dismissed Beijing's "absurd claims" and said "putting out a map does not mean anything."
"China has put out maps with territories (that are) not theirs. (It is an) old habit. Just by putting out maps with parts of India… this doesn't change in anything," Jaishankar said, adding, "Our government is very clear about what our territories are. Making absurd claims does not make other people's territories yours."
Congress leader Pawan Khera also slammed the Bharatiya Janata Party-led Centre and said that Prime Minister Narendra Modi gave a "clean chit" to China.
However, this is not the first time that Beijing has employed such tactics.
In April this year, China had unilaterally "renamed" as many as 11 Indian locations, which included names of mountain peaks, rivers and residential areas.
Previously in 2017 and 2021, China's Civil Affair Ministry had renamed other Indian locations triggering another political confrontation. New Delhi called out China's expansionist plans then. (ANI)
Read More: http://13.232.95.176/