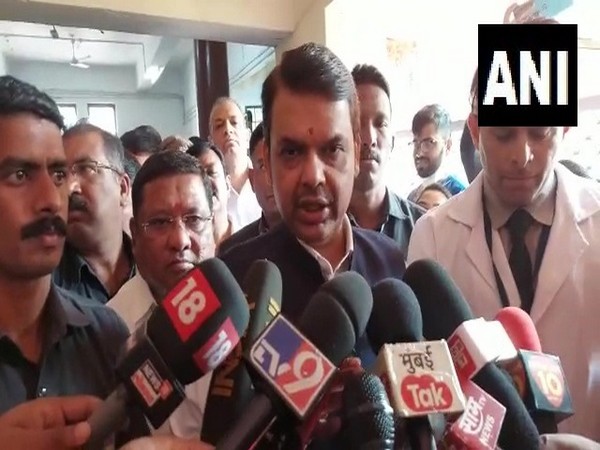 LM NEWS 24
LM NEWS 24
Rahul Will Be Invited For Ram Temple Darshan: Fadnavis
Maharashtra Deputy Chief Minister Devendra Fadnavis on Friday said Congress leader Rahul Gandhi asks questions that he should have raised 10 years ago.
Speaking to reporters on the sidelines of a conference he attended in Madhya Pradesh on Saturday, the Maharashtra deputy CM said, "It seems Rahul Gandhi is recalling old issues all of a sudden. He is asking questions that he ought to have raised 10 years ago. Perhaps, he is not aware that the construction of the Ram temple (in Ayodhya) is going on with full vigour. He, too, will be invited for a darshan (visit) once the temple is complete."

Earlier, Union Home Minister Amit Shah had responded to Rahul's "tareekh nahi bataenge" jibe at the BJP, saying the Ram temple in Ayodhya will be ready on January 1, 2024.
Addressing a rally in South Tripura on Thursday, Shah said, "The Congress hindered the construction of the Ram temple by placing legal obstacles. It was only after the Supreme Court cleared the decks for construction of the Ram temple that work on the project began in right earnest under the leadership of Prime Minister Narendra Modi. Modi-ji presided over the 'Bhoomi Pujan' (ground-breaking ceremony) for the temple."
Invoking Rahul's jibe at the BJP ahead of the 2019 Lok Sabha elections, Shah retorted, "During the 2019 election campaign, Rahul Gandhi used to say 'mandir wahi banaenge…taarikh nahi bataenge' (they will make the temple in Ayodhya, but won't give the date)'. Today, I would like inform Rahul Gandhi and other Opposition leaders that a sky-high Ram temple will be ready for the people in Ayodhya on January 1, 2024." (ANI)
Read more: http://13.232.95.176/