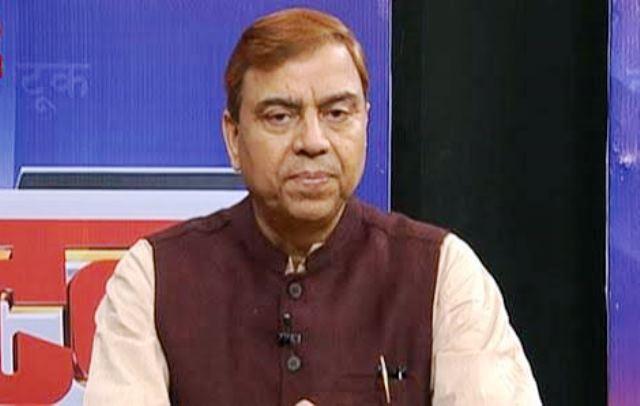 LOK ISSUES
LOK ISSUES
'Raids on NewsClick Dare Journalists To Write Against BJP Govt'
N K Singh, a senior journalist and former general secretary of the Broadcast Editors' Association, puts the Delhi Police raids in a larger perspective. His views:
The Delhi Police raids on media portal NewsClick office and journalists associated with it need to be studied in their wider connotations. Let us begin with the context first. What is the genesis of their police action? A report published in The New York Times which speculated that Chinese money had been routed through a company owned by an individual named Neville Roy Singham to peddle pro-Beijing, nay, anti-India propaganda. Singham worked "closely with the Chinese government media machine" which not necessarily were in the sovereign interests of India.
Surprisingly, the NYT reporter, according to a subsequent statement, did not carry the categorical denial made by Singham's organization. The organization claims that it had never taken any money from any Chinese entity.
Whatsoever be the facts of the case, the Narendra Modi-led government initiated action against NewsClick for being a part of the global the umbrella group created by Singham and allegedly having received a sum of Rs 38 crores from them. The editor and another co-functionary of NewsClick have been arrested under the UAPA (Unlawful Activities (Prevention) Act) which is most often invoked to take action against terrorist activities.
Ten years ago, Section 15 of the Act added 'economic security' "by any other means of whatsoever nature" in sub-clause (1). Read with 1 (c) it means any write-up based on government's advance estimate for production, written to caution the government against an impending shortage of pulses, wheat or rice may be construed as terrorist act, should that write-up result in traders holding these items which may eventually cause supply disruption. It is important to note that this clause is precisely what spurred the arrest. The farmers' agitation had disrupted supplies for a brief while in Delhi.
ALSO READ: 'Upcoming Assembly Polls Do Not Augur Well For BJP'
The NewsClick with hundreds of other media outlets had put out articles favouring agitation. The government, according sources, claimed that economic security of the country was perceived to have been threatened.
With such blatant attack on the freedom of Press, the intent of the Centre was clear: there will be consequences for Indian journalists who write anything against the government. And this when General Elections are round the corner.
A democratic government needs to verify facts before making arrests and charging people for a charge as grievous as sedition. Even if they say that this whole affair is an action against Chinese funds that are trying to create an anti-India narrative, there are several questions that the government needs to answer before making these arrests. Has the government made any attempts to press charges against Singham? Are they going to speak with his country of residence to hold him guilty?
Once arrested under this act, securing the bail is a Herculean task. UAPA is the government's stick for slow-burn 'soft torture'. If anyone speaks anything against the government, then the state at once takes recourse to the UAPA act. Journalists are targets here because they are usually middle-class people, economically not well equipped to fight the law with their limited resources. Their children and families get affected.
After a few years behind bars, when the law finds the so called criminal 'clean', and lets him free, his life and world have turned upside down and he has nowhere to go. We have seen this before in many cases among dissenters under the current regime. To quote none other than the former CJI NV Rammana, "In our criminal justice system, the process is the punishment."
As told to Deepa Gupta