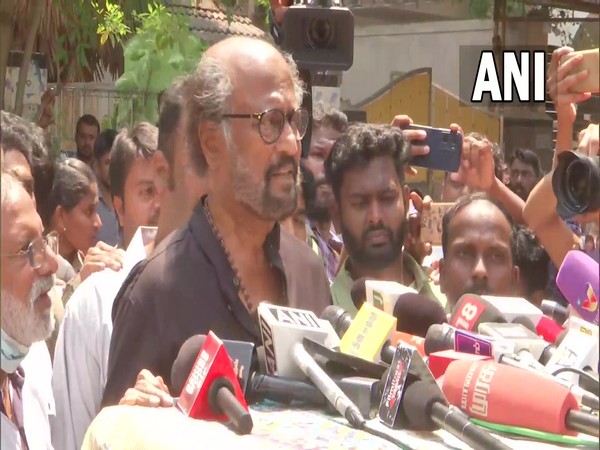 LM NEWS 24
LM NEWS 24
Rajinikanth Remembers Late Actor Sarath Babu
The sudden demise of South actor Sarath Babu has left everyone in shock. He passed away at the age of 71 on Monday in Hyderabad. Superstar Rajinikanth visited the residence of the veteran actor in Chennai to pay his last tribute.
While remembering the late actor, he said, "He was a good man. I never saw him angry. All of his films were a very big hit. He was very affectionate towards me. I feel sad about his demise."
He worked with Rajinikanth in films like 'Annamalai' and 'Muthu'.
Previously, Kamal Haasan also tweeted about the late actor, "A great actor and a great friend, Sarath Babu has passed away. The days of acting with him are a shadow in my mind. Introduced by my Gurunath in Tamil. He excelled in many timeless roles. Cinema has lost a good actor. My tribute to him."
Sarath Babu, who has acted with Rajinikanth, Kamal Haasan, NTR, Chiranjeevi and others is known for his works in mainly Tamil and Telugu cinema. He also appeared in Kannada and a few Malayalam and Hindi films.
Sarath Babu debuted in the film industry in 1973 with a Telugu film, 'Rama Rajyam' and rose to prominence with the Tamil film 'Nizhal Nijamagiradhu' which also featured Kamal Hassan.
He was also worked in Malayalam movies such as 'Sarapancharam' and Kannada films like 'Ranachandi' and 'Amrutha Varshini', Telugu films like 'Maro Charitra', `Abhinandana', 'Chettu Kinda Pleader', and many more. He was last seen in the Tamil film 'Vasantha Mullai'. Maro Charitra.
He was the recipient of eight state Nandi Awards. Surely, his passing away has created a void which cannot be filled. (ANI)
Read More: lokmarg.com