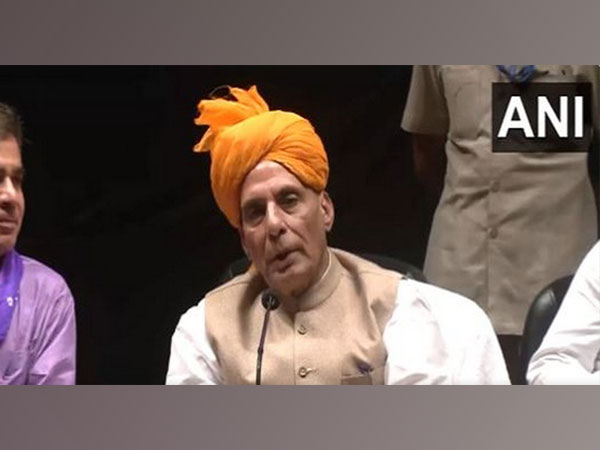 LM NEWS 24
LM NEWS 24
Rajnath Criticises Obama's Remark On Indian Muslims
Union Defense Minister Rajnath Singh on Monday criticised former US President Barack Obama for his comments on Indian Muslims and suggested that Obama look at how many Muslim nations were attacked during his administration.
"Obama ji should not forget that India is the only country which considers all the people living in the world as family members. He should also think about himself as to how many Muslim countries he has attacked," Defense Minister said.
This comment came after US former President Barack Obama, during a media interview, said if ethnic minorities are not protected, there is a strong possibility of the country "at some point starts pulling apart".
Obama's made the remarks during an interview with CNN's Christiane Amanpour and said if President Joe Biden meets with PM Modi, "the protection of the Muslim minority in a majority Hindu India is something worth mentioning".
On Sunday, Union Finance Minister Nirmala Sitharaman also hit out at Obama and said that under his reign, the United States had bombed six Muslim-dominated countries.
While addressing a press conference in Delhi, Nirmala Sitharaman said, "It was surprising that when the PM was visiting the US and telling people about India, a former US President (Barack Obama) was making a statement on Indian Muslims…I am speaking with caution, we want a good friendship with the US, but they comment on India's religious tolerance. Perhaps 6 Muslim-dominated countries were bombed due to him (Obama)… More than 26,000 bombs were dropped."
Meanwhile, at the conference, the union minister defended PM Modi from questions surrounding the treatment being meted out to the Muslims in India and pointed out that out of 13 honours, that the Prime Minister received from different countries, six awards were from such nations where Muslims are in the majority.
"The honourable prime minister himself during the press conference in the US has said how his government works on the 'Sabka Sath Sabka Vikas' principle and doesn't discriminate against any community whatsoever but the fact remains that repeatedly when people join in in this debate and highlight issues which are non-issues in a way because if there are issues in states which are to be raised they are being raised at the state level," Sitharaman said at the press conference. (ANI)
Read more: http://13.232.95.176/