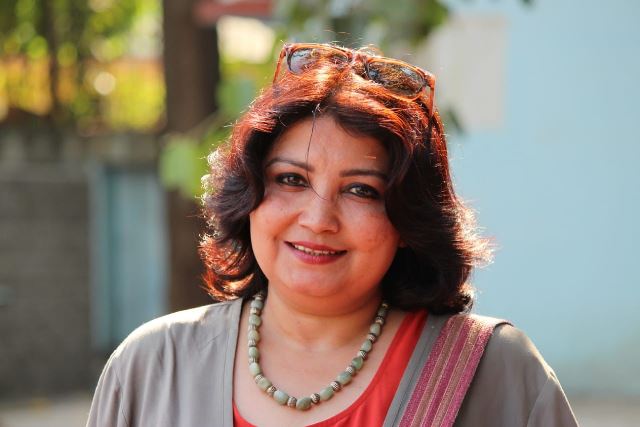 LOK ISSUES
LOK ISSUES
'Raking Up Uniform Code Issue Is The Newest Ploy To Target Muslims'
Sheeba Aslam, a Delhi-based writer and research scholar, says creating a Uniform Code for a country as diverse as India is neither feasible nor desirable. Her views:
Hindutva votaries are gleefully sustaining on the vicarious pleasure of seeing the Indian Muslim population trapped eternally in government-inflicted hurt and humiliation. Team Modi, backed by the foot-soldiers of the RSS and a capitalist media, have created a populace that simply does not want anything for itself — they don't want health, employment, education, career opportunities, jobs, food, and basic law and order. Rather, they seem to only take great pride in the absence of these conditions and point at the abrogation of Article 370 in Jammu and Kashmir, getting a Supreme Court verdict in favour of Ram Mandir in Ayodya, the Triple Talaq law, the CAA-NRC, and 'Love Jihad' laws.
They also seem to rejoice at the Bilkis Bano case and several other cases of rape, murder and mass murder as in the Gujarat genocide, 2002. They seem to celebrate the convicts being set free, and position it as a Hindu triumph over Indian Muslims, who, according to them, should have left India for good during the Partition in 1947!
The raking up of the Uniform Civil Code (UCC) by the PM, soon after coming back from America, is definitely meant to-kick start the BJP election campaign for 2024, and the crucial assembly polls in the Hindi heartland before that, where it finds itself on a sticky wicket. It is, in fact, another attempt to placate his voters with another hurt and humiliation phenomena — directed towards Indian Muslims — who are, certainly, India's most wretched in terms of socio-economic parameters, and the human development index, along with Dalits, the most backward castes and adivasis.
Since there is an obvious, hollowed emptiness that Modi and his team are facing in terms of actual performance on the ground, while facing people for votes for the third time, hence, in order to kick- start an aggressive electoral campaign, he is yet again using the trump-card of communal polarization in terms of UCC. Surely, he has no achievements to show; therefore, his attempt is to snatch away the socio-religious identity of the Indian minorities, and particularly that of Muslims, as the next item to please his fanatic supporters.
I don't see much of a USA-angle to it, but this angle is in his vacuous call about the Pasmanda Muslims, where he tries to tell the world that the caste gentry of Indian Muslims have kept the OBC Muslims down-trodden, and that he is going to pursue their cause. However, he is not telling as to how is he going to pursue the Pasmandas' welfare, when, apparently, 90 per cent victims of mob-lynchings, bulldozer justice, fake encounters, assaults on women, arson and love-jihad are largely Pasmanda Muslims only?
ALSO READ: 'Let There Be A Debate First On Uniform Code'
So far, he has not announced any policy or scheme to uplift them, neither has he assured an equal compensation amount to the victims of Hindutva hate crimes; nor has he assured the country-at-large of equality before law. Hence, in the stark absence of these basics, what is his offer to them?
As long as Modi and his cohorts, including compromised institutions like a big section of the mainline media, the Election Commission of India, and Enforcement Directorate, etc, are there, he just might continue to win. With no accountability of his government and party whatsoever, the issues of electoral Bonds, the PM Care Fund, with multiple conflicts of interest, will definitely be buried under the carpet.
The mammoth exercise of creating a UCC for such a diverse and large nation as India is not only impossible, but, also takes away the enforceable, constitutional guaranties that form the basis of any emancipatory document. Indeed, the Constitution of India upholds the accepted customs, traditions and cultural practices, the essential unity in diversity, across the multiple regions, identities and geographies of this pluralist and secular nation, as worthy of preservation.
The laws against domestic violence, Triple Talaq, Halala, polygamy, child-marriage, and the right to- education, employment, a life-partner and ancestral property, if enforced in their letter and spirit, are not going to take care of the deeper and inherited concerns of the weaker and oppressed communities. There can be more specific laws to weed out unjust and obscurantist practices, just like the law against the instant Triple Talaq, practiced among a section of the Sunni Muslims.
However, the truth is, in an atmosphere of fascist leanings when even the criminal penal code seems to be applied selectively by the Indian courts, envisaging a fair UCC is being much too optimistic. Undoubtedly, it cannot really discover any practical realism on the ground.
(The narrator is an Old Delhi-based writer, Islamic feminist, research scholar, gender-trainer, and literature enthusiast. She has extensively written on identity formations through cultural markers such as language, culture and cuisine in the modern, democratic Nation-State. She has been organising Adabi nashists, mushairas, kitabi tabsira, Dastangoi and musical events to promote Urdu literary culture in the Old City of Shahjahanabad in Delhi. The penetration of high culture of Turkiye, Iran, Uzbekistan and the rest of Central Asia is in focus in her academic research. She is currently pursuing her doctoral research on 'Social Movements of Muslim Women in India' in JNU, Delhi)
As told to Amit Sengupta