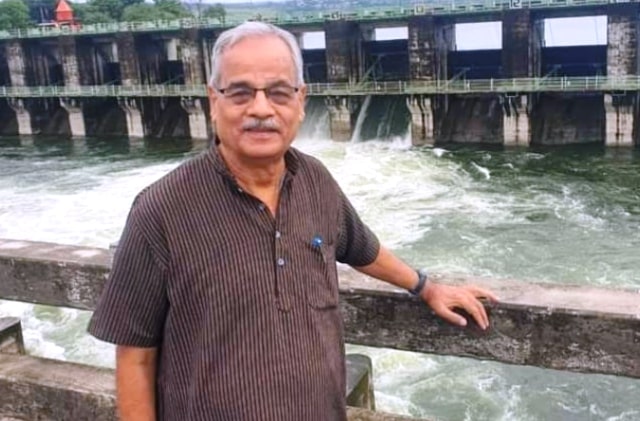 LOK ISSUES
LOK ISSUES
'Ram Mandir is the Election Trump Card of BJP for 2024'
Jaishanker Gupta, a veteran journalist and political observer, says the BJP will try to milk Ram Mandir issue to its maximum in the run-up to 2024 Lok Sabha elections. His views:
As the consecration ceremony of the Ram Temple, slated to be on January 22, draws near, there is little doubt that the BJP will expect to milk it to the utmost for political gains. A leader of Prime Minister Narendra Modi's stature will be attending the ceremony for obvious reasons. After all, it was the Ram Temple issue that catapulted the party to centre-stage in 1990.
Like previous elections, the 'occasion' is definitely being used for polarization of a particular section of vote that, by and large, stirs the 'emotion' every time for the saffron party. This has also been accepted by Modi who said that it is a good fortune that in his lifetime that he is witness to the building of Ram Temple in Ayodhya.
It was also clear from Modi's Dussehra speech when he declared that 'the much awaited moment is about to come and Ram Lala will find his divine seat at his birthplace. RSS chief Mohan Bhagwat had also talked about the inauguration of the temple and had called upon people to be a part of the celebration. This clearly indicates that the issue is going to be one of the top election agenda for the party.
ALSO READ: A Hope From Ram Mandir
For the past few months, Modi had also been projecting the 2024 general elections as one of development and legacy and he has spoken about this on many occasions. BJP also believes that in the last few years, from reviving the heritage to taking many other new initiatives, a new spirit of identifying our roots and boasting about it has emerged in the country, which will benefit the party. It will not at all be wrong to say that in this sequence, the biggest bet is from Ram temple. Modi himself can give a big message by being present on this occasion and it is believed that BJP's election campaign can also start from this occasion.
Though BJP top notch leaders deny it out rightly, some were bold enough to accept the importance and 'usage' of the issue. Late Sushma Swaraj once said that the Ram Mandir issue is like a bearer cheque that could be en-cashed only once (in the elections). Former BJP president late Kusha Bhau Thakre, while replying to a similar question, once said that a boat is only useful to cross a river and you cannot carry it on your shoulders once you have crossed the river.
The theme of every election is different and every party establishes its strongest point as a narrative in its own way. In such a situation, it is natural that BJP will present and use this opportunity for Hindu renaissance along with developmental issues in the next elections. The biggest advantage for them is that it will not be easy for the opposition parties to counter it.
As told to Rajat Rai
For more details visit us: https://lokmarg.com/